Country of the month: Qatar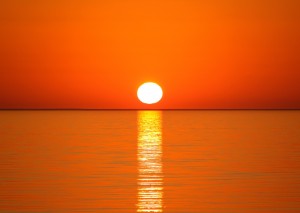 As the sun set on the 16th of July, Muslims across the world began to celebrate this year's Eid al-Fitr. It marks the end of Ramadan, a month during which fasting from dawn to sunset is observed to commemorate the first revelation of the Quran.
In honour of this, we have chosen Qatar as our country of the month, where an exploration of culture and spectacle is being undertaken, ranging from art and history to sports and family entertainment.
On the morning of Eid al-Fitr, the holy celebration was started by the breaking of the fast, typically a small breakfast of dates before the morning prayer. The Qatar Tourism Board this year though has ensured that the festivities do not end there, with shows taking place across the country sure to enthrall locals and expats alike.
What's on offer
We recommend heading down to the Katara Cultural Village, home to several art galleries, an amphitheatre and an opera house, where various exhibitions will continue for eight days. Witness Qatari and Arab stars perform in local comedy "Bishowish" (Take It Easy), or attend daily music shows ending with fantastic firework displays.
For those looking to learn about the history of the region, be sure to see "The Land of Scholars and Achievements", an entertaining play in which you are taken through time to meet various Arab scientists who demonstrate their inventions and innovations which changed the world.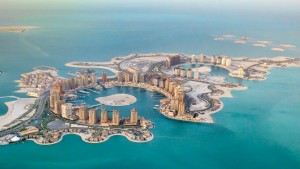 Shopping malls across the country are also playing host to a variety of exclusive shows, such as 'Peter Pan' in City Centre Doha and the 'Jungle Book' in Lagoona Mall. One show that has caught my eye in particular is 'Elmo Makes Music', performed at the Qatar National Convention Centre, in which Elmo and friends start a band, discovering a world of a musical instruments they never knew existed. Whether you have any Sesame Street fans in the family or not, this is sure to provide fun for everyone. What's more, at many of the kids' activities gifts are given out!
While all shows are available in English, for the brave amongst you they also take place in Arabic!
Filipino Food Festival
What better time to have a food festival than after a month of fasting? That seemed to be the logic of the Philippine Embassy in Doha, as they are putting on Qatar's first ever Filipino food festival, where the country's finest cuisine will be on offer, such as 'adobo', 'camaron rebosado' and 'pinakbet'.
As well as food, there will also be many games and activities to keep the whole family entertained, and to sweeten the deal even further, admission is free!
Qatar Summer Festival
The fun doesn't stop in July though, with August sure to "colour your summer" with a month-long festival of culture and entertainment. Culture vultures will be excited to hear that free admission is offered to art & photography museums such as the Anima Gallery located at The Pearl.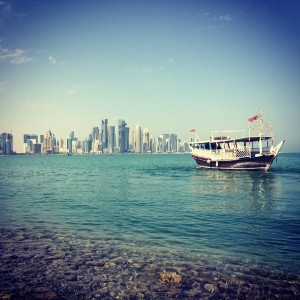 If art isn't your cup of tea, or you're simply looking to cool off from the desert heat, look no further than Qatar's first ever Aqua Park! Featuring a wave pool, bumper boats and much more, why not take the kids on Friday's Family Day? Tuesday is Ladies' Day, so guys, don't turn up ready for a splash or you'll be disappointed!
You can also take advantage of this festival to see all the sights you still haven't seen, with many different tours available on land and sea!
Qatar has plenty to offer the coming months, so make sure you take advantage of it all. Until next time, Eid Mubarak.
[Images: Maya Chami, Arbiben, D@LY3D]