Singapore is having a birthday party and everyone is invited!
Our January spot goes to spring-chicken,

Singapore

!
Singapore is the place to be in 2015, or SG50 as it has been dubbed by the Singaporeans as they celebrate their fiftieth year after having gained independence in 1965. The atmosphere of the city this year feels jubilant, and is sure to warm the heart of everyone who visits, so if you make it anywhere this year, make it to Singapore!
The schedule is jam packed, so make sure you plan ahead to avoid overlaps! Not a week will go by when you aren't aware that there is something special happening, during SG50 there is something for just about everyone: sports, art, fashion, food, drama.
Generally speaking, one cannot attend a birthday party without bearing gifts, yet on this occasion all you need to do is bring yourself, and your party spirit, as Singapore has it covered! The city has treated itself to a few new attractions to coincide with the big 5-0, and it defies you to find something you are not impressed with. Sports enthusiasts can visit the brand new Singapore Sports Hub which is also playing host to the 28th Southeast Asian Games, and if that doesn't get your heart racing, then the arty among us will definitely want to take a trip see the largest collection of Southeast Asian art that the world has to offer, in the brand new National Art Gallery (which cost a modest $530million). As part of Chinese New Year, Singapore has The Chingay Parade, which kicks off in late February. It can already boast to being the largest street parade in Asia, yet this year it really wants to show the world how to celebrate in style. It is set to be a phantasmagoria of dancing dragons, dizzying splashes of colour, towering stilts, roaring lions, music and more.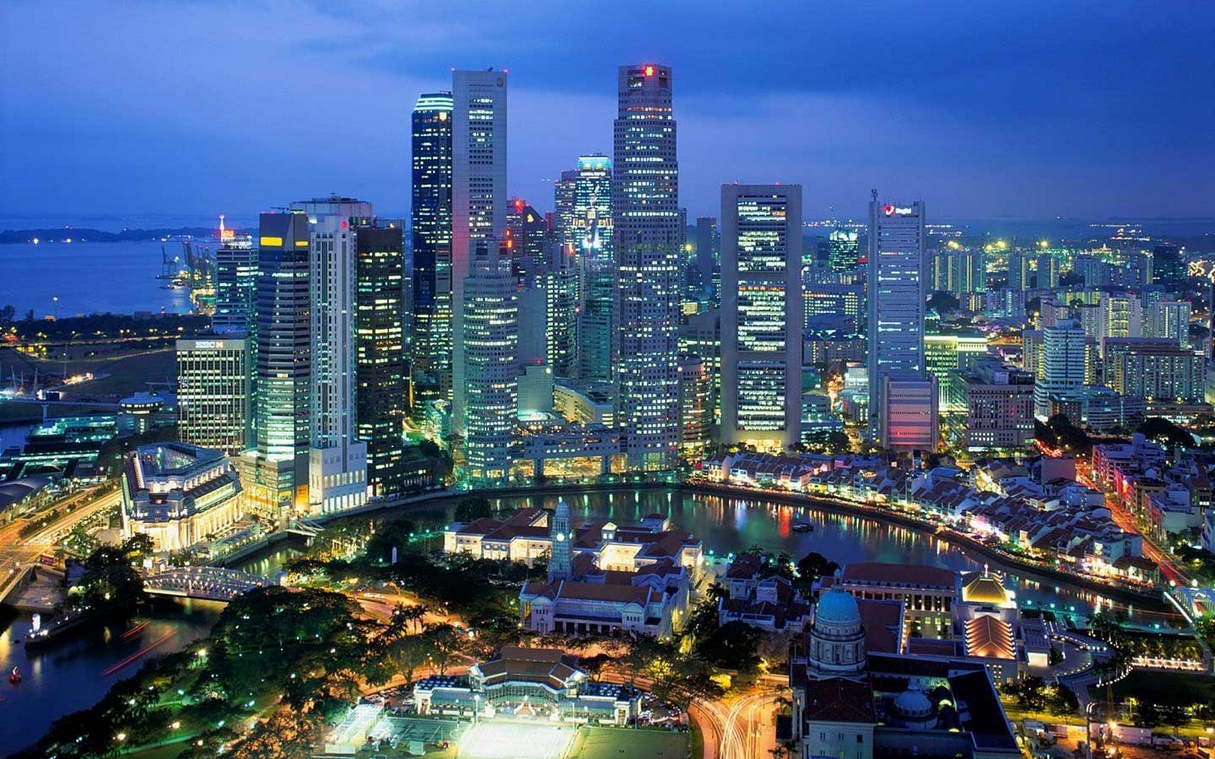 Let them eat cake…and many other tasty treats. Singapore is fast becoming well-recognised as a hub for food fetishists, its multicultural makeup has not diluted any of the exquisite depth of flavour either. March and April see food festivals every other week from the celebration of sumptuous Street Food to the glorification of Gourmet. The main Singapore Food Festival is held in July, although if foodie festivals aren't what you fancy, then Lau Pa Sat , one of the most famous food haunts in Asia is always there to cater for your dim sum demands or chilli crab cravings.
So what are you waiting for? There's so much to see in

Singapore

!
Moving to Singapore soon?

Check out the Just Landed Singapore Country Guide for all the information you could possibly desire at your fingertips! We're just too good to you!