The most expensive cities for expats to live in
How would you feel about spending USD 31,356 a year on rent per year? What about 50 bucks on your lunch break at a humble, mid-range restaurant? A big motivation to move abroad for a lot of expats is a potential salary increase, but if you're moving to these countries, don't expect to get a too much bang for your buck!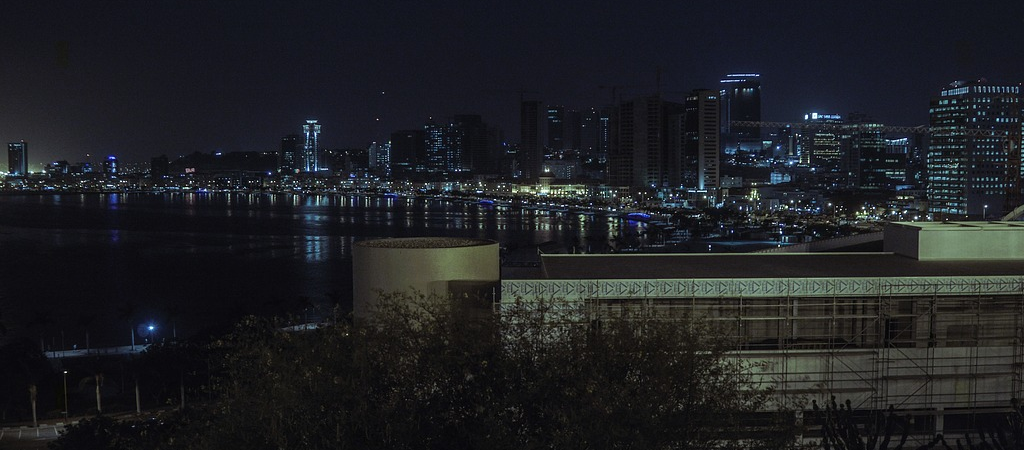 1. Luanda, Angola
You might have expected Hong Kong or Zurich to be at the top of this list, but Mercer's survey shows Luanda to be the most expensive city for expats to live in. Angola faced a 27-year long civil war which ended in 2002, after which it was left unable to produce its own food. Luanda now imports around 80% of its consumable goods, inevitably inflating prices. A kilo of tomatoes will cost you an eye-watering USD 16!
Its economy has grown rapidly since 2002 thanks to its oil reserves, the main reason for attracting expats. On average, oil companies spend around USD 1 million a year to settle an expat employee and their family into the city. They cover the costs for housing, transport, education and even gym memberships. It's a good job they do, considering an annual gym membership costs around USD 3,000!
Rent per month for a one bed apartment – USD 2,613
Basic groceries per week – USD 30
Meal for two in a mid range restaurant – USD 190
2. Hong Kong, China
Hong Kong has always been a popular expat destination because of its exciting job opportunities, electric nightlife and of course, the fact that there's dim sum on every corner. But because Hong Kong is one of the most densely populated places in the world, housing prices are through the roof for both expats and locals.
In fact, the situation is so bad that some people have no choice but to live in tiny 'coffin houses' due to the lack of space. These people are almost always locals though, as if you are an expat in Hong Kong, the chances are that you are there for a well paid job opportunity.
Rent per month for a one bed apartment – USD 2,064
Basic groceries per week – USD 24.53
Meal for two in a mid range restaurant – USD 44.86
3. Tokyo, Japan
Another popular expat destination that has created huge competition in the housing market is Japan's buzzing capital city. Known for its kooky fashion trends and having the most Michelin Star restaurants in the world, it's no wonder Tokyo is on so many people's bucket list of places to live.
If you're craving a taste of home and decide to buy western food items, it can cost twice as much in Tokyo, adding to an expat's expenses. How appealing does a tub of Ben and Jerry's seem at USD 15?
Rent per month for a one bed apartment – USD 1,108.69
Basic groceries per week – USD 28.13
Meal for two in a mid range restaurant – USD 44.97
4. Zurich, Switzerland
Switzerland is the wealthiest country in Europe so it's no wonder that Zurich, a huge destination for banking and finance companies, made it onto the list. The average household wealth per capita is USD 567,100, which makes living prices inevitably high.
In the mood for dinner in town? A standard, no-frills meal starts at around USD 50 and with your waiter having one of the best minimum wages in the world (USD 29 per hour!) it's not just the salad and sandwich you're paying for, but the manpower it takes to get it from kitchen to table.
Rent per month for a one bed apartment – USD 1,866.88
Basic groceries per week – USD 38.81
Meal for two in a mid range restaurant – USD 101.87
5. Singapore
Singapore has been described as a "consistently expensive" destination for expats by The Economist Intelligence Unit (EIU). There are around 1.65 million foreign workers living in Singapore right now so it's clear that the high prices have not put people off. Who can blame them? Singaporean culture is very easy to integrate into and (due to extortionate fines given if you litter) is one of the cleanest cities in the world.
If you're someone who relies heavily on their car – or like most of us, just hate the struggle of public transport – you'll find that driving costs a lot more here than other places in the world. Petrol prices are triple what they are in neighbouring Malaysia and on top of other expenses like insurance and maintenance, the government requires a certificate of entitlement. This is purely for owning a vehicle in the first place!
Although this doesn't seem too kind, it is all in an effort to conserve land and stop roads from being too congested. The high prices definitely do their job as only 15% of Singaporeans own a vehicle.
Rent per month for a one bed apartment – USD 2,219.56
Basic groceries per week – USD 24.65
Meal for two in a mid range restaurant – USD 44.57