Expat interviews: Part 2
We are onto part 2 of our expat interviews and this week we are speaking to expats in Europe!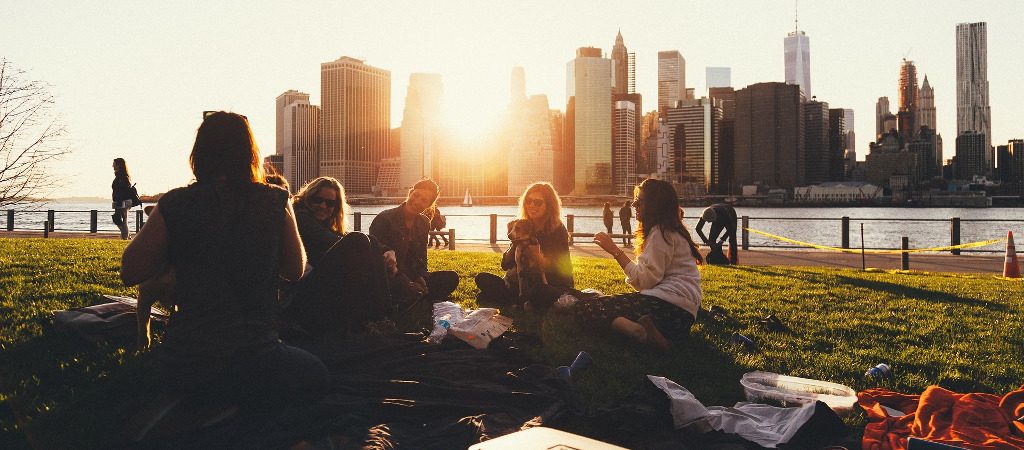 Charlotte studies in Holland, Zack and Liv study in France, Millie works in Spain and Ellie studies in Switzerland.
Q. Did you feel welcomed when you arrived in your country?
Char: Yes I did, all the Dutch were very friendly but I did feel a bit lost in the beginning as I had never been to Groningen but I soon found my way around and all the locals were very helpful.
Zack: For the most part I have felt very welcome. People have recognised my novice level at speaking French, and encouraged me or spoken English.
Liv: I did, however, with the language, it was extremely tricky so I did find that you couldn't communicate with many people. I sometimes struggled because some people weren't as patient as others.
Millie: Yes! When I first went out for Tapas, the waiter was so nice. He let me try and speak Spanish with him even though I am nowhere near fluent. I felt lonely the first few days, how you would in any new city, but everyone was so nice and I got over the loneliness very quickly!
Ellie: Yes, I did feel very welcome. The Swiss are incredible people and most are fluent in English so in the first few days when my German was not very good, they were very helpful.
Q. Did you speak the native language?
Char: Yes, my mother is Belgian so I was pretty much fluent in Dutch, however it was still tricky in a group of Dutch people.
Zack: Before arriving in France I had studied French for 2 years, so I was conversational (at best). As time has passed, my French has improved.
Liv: No I didn't!
Millie: No I don't speak the native language – so it did make things difficult when I first arrived, my flatmates were all Spanish and not great at English so I stumbled by with my limited Spanish!
Ellie: Before I went I hadn't spoken German before but picked it up quite quickly with the help of the app Duolingo and could get around with it easy enough.
Q. Did you find it easy to make friends with the locals?
Char: No, making friends with locals was difficult due to the slight language barrier. However, I joined the lacrosse team and there I made friends with lots of Dutch girls.
Zack: The international students have been very friendly, as we are all in the same situation, but the local students are harder to connect with.
Liv: Yes, I found at the beginning it was quite difficult purely because of the language barrier. Now, I have one or two friends who are French and I see them a few times throughout the week.
Millie: My flatmates were Spanish and to be honest I found it difficult to become good friends with them due to our busy working schedules and lack of ability to communicate like friends would!
Ellie: It was difficult at first as a lot of my classes were with people who already had established friendship groups and therefore it was quite difficult to integrate at first but I soon found a fantastic group of friends.  
Q. Did you suffer from culture shock?
Char: No, the Netherlands is very similar to England and my mother is from Belgium so I am quite used to visiting and living with locals near the Netherlands.
Zack: I definitely suffered from a culture shock, coming from the north of England, simple day to day conversations, norms and even actions that I am used to at home aren't normal here. However, it has made me much more culturally aware and I'm loving learning about a new culture.
Liv: Yes I did! It was extremely difficult to go outside and not be able to communicate with everybody and not understanding everything that was going on around me.
Millie: I didn't suffer from culture shock too much just because I had been to Spain before and it is similar to a lot of other European countries.
Ellie: Not as much as I thought I would. Actually, I had more culture shock coming home and realising how different the cultures were.
Q. What do you miss from home?
Char: I don't miss being away from home but I miss my friends and home comforts.
Zack: There is loads that I miss from home, but I don't doubt when I return to the UK, there will be loads I will miss about France.
Liv: I miss my friends a lot, my sister and my dogs. My parents come to visit a lot as they have other reasons to come to France on top of coming to see me. This means I see them quite a lot which is really nice. I definitely miss the familiarity of my life back home.
Millie: The thing that I miss most from home is the supermarkets!! Here I struggle to find all the international ingredients I need to make some of my favourite foods – I have to go shopping and then plan a meal rather than the other way around!
Ellie: My cats and Sunday roasts.
Q. Is it an expensive or cheap way of life?
Char: It is very similar to my home university – Newcastle, the rent is the same. However, food and alcohol are ever so slightly more expensive.
Zack: The way of life in the south of France is expensive. For example a pint of beer in my home town of Carlisle in the UK is around £3, whereas here it's around €6.
Liv: I think you definitely can try to live a cheaper way of life, I have tried too! The major downfall is the temptation of the weekend trips as that really does make a difference. It is very tempting being so close to all the potential places to go.
Millie: Life here can be very cheap – alcohol is very cheap compared to the UK and so are things like public transport, fruit and vegetables and coffee! Rent is the biggest expense whilst living here.
Ellie: The Swiss lead a very expensive lifestyle – eating out basically requires a bank loan.
So there we have it, the second in our series of interviews! We hope you they gave you a deeper insight into what expat life is like in Europe.