How's the world housing market looking?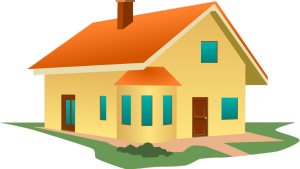 The world's housing market has shown an upturn this quarter as Knight Frank's latest index reports that annual price growth has remained flat or risen in 75% of countries, an increase of almost 30% from three years ago.
The champion of this has been Hong Kong, boasting a 19% increase, while neighbours China are lagging far behind. The difference? Compared to the high demand in Hong Kong for housing, the BBC reports that China has been "overbuilt", therefore reducing demand. Due to this surplus in supply, investors could struggle to offload their property.
Along with China, the USA is seen as "the bellwether of housing economics", however at present the two are following different paths. While China has dropped, the USA has risen by just over 4%. But be warned – with mortgage rates expected to rise later this year, the growth in the States could well slow down.
The Europe conundrum
Europe is cause for great interest, making what looks like a dramatic recovery. For several years stuck in the bottom half of the table, European countries are now dominating the top 10 with 7 candidates taking position. Turkey, Ireland and Luxembourg are the star pupils, growing over the past year by 18.6%, 16.8%, and 12.1% respectively.
But while part of Europe is racing ahead, some countries are stuck in reverse, with Italy, Cyprus and, unsurprisingly, Greece all performing badly. What is perhaps more unexpected however is that Spain is not among the worst performing countries. On the contrary, the Spanish market is growing at its fastest rate in 6 years. According to Financial Times, a more willing mortgage policy combined with a reduced interest rate is the cause behind this turnaround. For the first time since the crisis, Spain is beginning to look attractive to investors once more.
Brisbane going strong
The global growth rate has increased by 0.3%, but as we can see from above that does not tell the entire story. Regionally, Europe comes fifth in growth, despite its strong performers. Australasia, Latin America, and North America are all ahead with a growth rate of 8.2%, 5.1% and 4.4% respectively. The Middle East has suffered a decline in growth of 0.9% while Russia and Commonwealth of Independent States has fallen by 2.3%.
For those looking to invest then, Australasia may be looking like a strong bet. However, taking a closer look at Australia, for example, we can see that the growth in Sydney and Melbourne is only expected to rise by 2% and 4% respectively. Those looking for a more rewarding return should be intrigued by Brisbane's predicted rise of 13% in the next three years, the Daily Reckoning reports.
If you are looking to invest in some property overseas, check out our housing portal.
[Images: gustavorezende]