Ladies, thought about joining an expat women's group?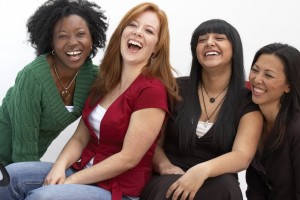 As more people move abroad to live, study or work, there is a growing trend for expats to join and form groups for various reasons. The trend is particularly popular amongst female expats, especially in the Netherlands.
One of the most difficult parts of moving abroad is the fact that you are leaving behind everyone and everything you know, which of course is part of the adventure of moving in the first place. This being said, making friends is still high on the agenda of any expat.
When moving to another country on a long-term basis, expat women's groups have proved to be a great support for many in similar situations, often resulting in lifelong friendships.
Don't be mistaken into thinking that expat women's groups are just a place for ladies to have a gossip, although this is highly likely, many groups actually have a specific focus. This means you can find one to suit your interests, whether it be taking up a new hobby, learning a new skill, enjoying organised outings and events or simply sharing advice and tips about anything and everything. There are even professional groups in which members can make business contacts in networking environments.
What do members say?
"Joining a women's expat group allowed me to transition my family into our new lives in a new country without all of the stress and headaches. I have no idea what I would have done if I did not have the support. I am still friends with many of the members now even though majority of us have moved away"" – A member of a Dutch expat women's group.
"I have been a new member for less than 2 months and I appreciate the lightness, entertainment and friendliness of the exchange in this group. I attended my first event and I enjoyed meeting with different people from outside my industry." – An expat woman in Thailand.
"This was my first time at any "Meetup" event and I was pleasantly surprised. I've been in Singapore only 2 months and was finding it hard knowing where to go to meet ladies like myself i.e. who stay at home all day whilst their husbands' work. I came home and booked up another 2 outings with them." – A Singapore International Ladies Group member.