5 things to consider before moving to Porto
Porto is a buzzing metropolis, home to boutique and vintage shopping, fantastic nightlife and even bookshop Livraria Lello, inspiring part of JK Rowling's Harry Potter world! Before you take a tram through the cobbled streets of Portugal's second largest city, consider these handy tips to help you make the most of 2017's Best European Destination.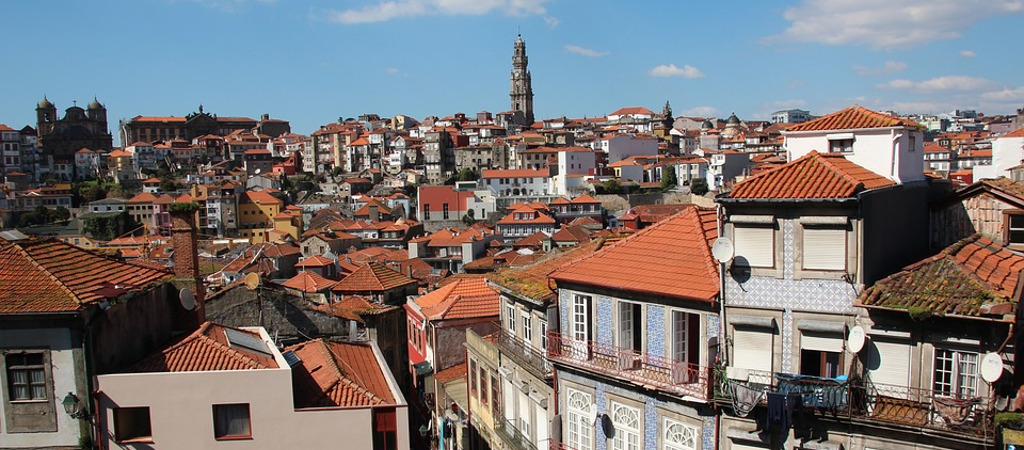 1. Music for everyone – Fado or Fadon't
Porto offers something for all ears! Passionate, longing Portuguese folk music Fado is performed at bars and cafés throughout the city.
MEO Marés Vivas is the annual rock and pop music festival held in Vila Nova de Gaia, just across the river Douro. It is great value – you can get a 3 day pass for only €60 or a day pass for just €30. Sting and Bastille formed part of this year's line up!
2. Você fala português?
Luckily for anglophones, a lot of Portuguese people speak fantastic English because they hear it so much in the media. Cinemas tend to show subtitled films in their original language instead of dubbing dialogue. The Portuguese tend to be quite understanding and very appreciative of our (often dire) attempts at Portuguese, so don't be put off! Spanish speakers tend to find written Portuguese quite simple to understand, but spoken Portuguese and pronunciation much more complex. Taking classes at a language school or an intensive course at the Universidade do Porto can be a great way to meet new people, expand your cultural knowledge and improve your Portuguese.
3. The specialties
Porto is world-renowned for its wine. You can take a wine cellar tour with a complementary Port- tasting to try before you buy! Need to soak up the alcohol? Head to Café Santiago for a Francesinha (Little Frenchie). The delicacy is an adaptation of the Croque Monsieur; combining bread, ham, smoked sausage, fresh sausage, steak, fried egg and melted cheese with a beer and tomato sauce.
4. Public transport is fantastic!
Porto's public transport network is really quite cheap for a European city. On arrival, you can take the metro from the airport to the city centre, or catch a reasonably priced taxi if you don't fancy lugging your suitcases about. Decide between an Andante monthly, three day or daily pass; or grab a 10-trip or single use ticket to travel on the metro, buses and urban trains. Under 4s go free! There is a 25% discount on travel cards for students, youths and OAPs. Each travel 'zone' is a different price so make sure to check which you'll be travelling through before buying a ticket or pass. You can check metro accessibility online.
Historical trams and funiculars are other fun ways to move around, that visiting friends and family are sure to love! Note that old trams often aren't equipped for wheelchair users.
5. You'll freeze your socks off
A swim in the bracing Atlantic is not for the faint hearted. If you decide to take the plunge, September has the warmest sea temperatures, averaging 18°C. Foz do Douro and Matosinhos beaches can be reached via public transport, or you can avoid sunbathing surrounded by tourists by travelling further out of the city centre.
Are you already living in Porto? Tell us about your experiences! Thinking of relocating? Check out our country guide for Portugal at www.justlanded.com.