Community auf Deutsch / Community in German
The Just Landed community is now available in German! We hope this will make life easier for our growing number of German members. Willkommen!
Deutsche Auswanderer-Community eröffnet
Unsere Community für Auswanderer ist nun auch auf Deutsch verfügbar! Nach dem Community-Launch auf Englisch im August letzten Jahres geht damit nun unsere erste fremdsprachige Version der Auswanderer-Community online. Deutschsprachige Auswanderer können auf der Just Landed Community neue Kontakte knüpfen und Erfahrungen zum Auswandern austauschen. In 2006 hat die Anzahl der deutschen Auswanderer mit rund 155.000 einen neuen Rekordstand erreicht, und dies schließt noch nicht die Auswanderer aus der Schweiz und Österreich ein.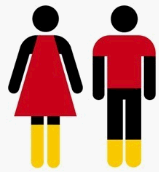 Neben der Community betreibt Just Landed inzwischen 19 redaktionelle Landesführer für deutschsprachige Auswanderer. Ergänzt wird das Angebot durch eine internationale Jobbörse für Auslandsjobs sowie einen internationalen Marktplatz für Auslandsimmobilien. Unter deutschsprachigen Auswanderern zählt Just Landed daher inzwischen zu den populärsten Online-Destinationen. Wir freuen uns, unser Angebot mit der deutschsprachigen Fassung der Community nun auszubauen, und damit der wachsenden Zahl unser deutschsprachigen Nutzer Rechnung zu tragen.