Switzerland Guide now available in French!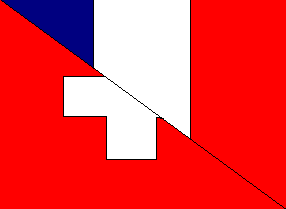 We are pleased to announce that the Switzerland guide is now available in French. France and Switzerland have a strong influence on one another. The French Swiss are well informed of their neighbour's internal affairs. Indeed, the TSR (French Swiss TV) is scheduled so as to allow their viewers to watch the French news.
Today 150.000 French expats live in Switzerland. This does not take into account the numerous people who commute every day from France to work in Switzerland. Not surprising really when you think Switzerland has one of the highest cost of living in Europe.
Le Guide de la Suisse maintenant en Français!
Nous sommes heureux d'annoncer que le Guide de la Suisse est maintenant disponible en français! Ce petit pays que nous connaissons pour ses yodles, fromages et surtout pour ses banquiers, a une relation forte et historique avec la France. Il suffit de penser à Jean-Jacques Rousseau, le plus fameux des citoyens de Genève,  qui fut entérré dans le plus français des monuments, le Panthéon.
Mais outre l'histoire, cette relation est bien réelle aujourd'hui. En effet, la communauté française forme une des plus grandes en Suisse, avec plus de 150.000 personnes. La plupart vivent dans la Romandie (la Suisse francophone) et sont bien intégrées. De plus, il faut compter les nombreuses personnes travaillant en Suisse et qui font la navette tous les jours depuis la France.
Donc si vous aussi voulez tenter l'aventure suisse, profitez de notre guide! N'hésitez pas à utiliser notre site pour chercher un Emploi en Suisse, un Logement en Suisse ou rencontrer d'autres personnes comme vous dans la communauté pour les expatriés en Suisse. Posez aussi des questions sur le Forum,  car qui mieux pour vous aider que d'autres expatriés et leurs expériences ?