Thailand expat guide launched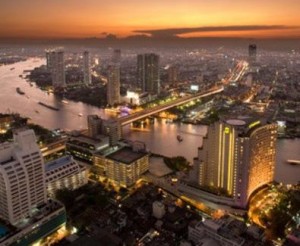 We are pleased to announce the launch of our Thailand expatriate guide. It includes information on visas, jobs, health, and more, making it the perfect tool if you are traveling or moving to Thailand.
Known as Siam until 1939, Thailand is the only Southeast Asian country never to have been taken over by a European power. Thai people are particulary proud of this.
With a well-developed infrastructure, a free-enterprise economy, and generally pro-investment policies, Thailand was one of East Asia's best performers, with more 6% annual real GDP growth. In 2005 the economic growth has fallen sharply – as persistent political crisis stoped infrastructure mega-projects, eroded investor and consumer confidence and damaged country´s international image. Nevertheless, Thailand continues to attract a large expatriate community.
Since English is widely spoken in Thailand, it is much easier for expatriates to manage their new life than in many other countries. Nevertheless, Thailand remains  a challenge for foreigners from northern countries, partly because of its tropical climate and the hierarchical culture which is present everywhere.
Our Thailand our guide will provide you with all the information you need for moving to Thailand. You can also join our Thailand expatriate community to meet other expats and to get advice about moving there.