Türkei für Auswanderer/ Turkey in German
We are pleased to announce that the Turkey Expat guide is now available in German.
Turkey is becoming increasingly attractive to German expats for various reasons. Being one of the most popular holiday destinations for German tourists, many of them fall in love with the beautiful beaches and the friendly Turkish people.
In addition, the Turkish economy experiences a constant growth whereas living expenses and real estate prices are still much lower than in most EU-countries. Germany has been Turkey's most important trading partner for years and subsidiaries and branches of German companies have sofar increased to a number of 3700 in Turkey.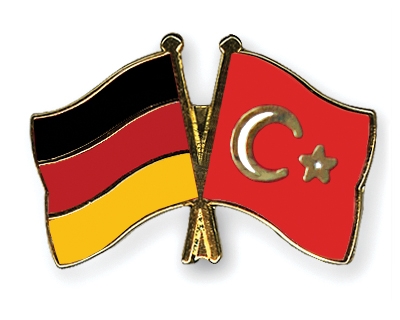 Türkeiführer auf deutsch
Unser Türkeiführer für Auswanderer ist nun auch auf deutsch verfügbar.
Die Türkei wird für deutsche Auswanderer zunehmend attraktiver. Bereits 2007 war die Türkei auf Platz 9 der beliebtesten Auswandere-Ziele für Deutsche.
Viele verlieben sich im Urlaub in die wunderschönen Strände und die Freundlichkeit der türkischen Bewohner. Hinzu kommt, dass die türkische Wirtschaft seit Jahren stetig anwächst, die Lebensunterhaltskosten und die Immobilienpreise aber dennoch viel niedriger sind als in den meisten EU-Ländern.
Auch aus beruflichen Gründen zieht es immer mehr Deutsche in die Türkei: Deutschland ist seit Jahren der wichtigste Handelspartner der Türkei und einer der wichtigsten Investoren. Schon heute existieren in der Türkei rund 3700 Firmen mit deutscher Kapitalbeteiligun, und ein neues Anreizprogramm mit breit angelegten Fördermaßnahmen soll die ausländischen Investitionen weiter steigern.
Für EU-Bürger inzwischen viel deutlich leichter geworden eine Aufenthalts- oder Arbeitserlaubnis in der Türkei zu bekommen. Nach Ihrem Umzug  sehen sich deutsche Auswanderer in der Türkei jedoch nach wie vor mit einer Vielzahl von Herausforderungen konfrontiert.
Unser Türkei-Landesführer schafft nun Abhilfe: Umfangreiche Informationen zu den Visa und Aufenthaltsgenehmigungen, Immobilienkauf, Gesundheitssystem und praktischen Alltagsfragen sorgen für einen reibungslosen Umzug in die Türkei. Die Just Landed Immobilienbörse bietet eine Vielzahl von Immobilien in der Türkei. Wer dann noch offene Fragen hat, kann sich in der Türkei Community mit anderen Auswanderern austauschen.