"See Napoli, then die"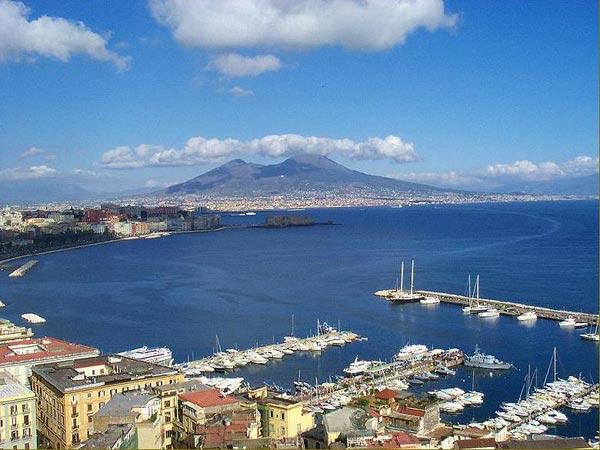 My wife and I used to quarrel about Italian food. I would argue that the Italian is the best cuisine in the world, and she would disagree. I loved pasta, she barely ate it, and even worse than that, she called it boring. My wife is Spanish/American, and I had to do something about it. So we decided to embark on a journey.
Last October, we took some time off work, bought a plane ticket to Italy, rented a car and travelled from the South of Italy all the way to the top; it was time to italianise her.
Let me walk you through our trip: the places we saw, the eateries we enjoyed and the emotions we felt throughout our journey.
A metamorphosis of time
Our first stop was Napoli: my birthplace, the city I grew up in. I left when I was just nineteen years old and my memories are nothing but fond. In recent years, the world unearthed a side of Napoli so far hidden in Roberto Saviano's "Gomorrah: Italy's Other Mafia". Saviano's raw, yet courageous depiction of Camorra (Neapolitan organised crime) revealed Napoli's deepest wound to the world. Today people ask me whether Napoli is really how Roberto Saviano described it and unfortunately, I have to tell them that yes, there is some truth in it.
Yet, Napoli and the region Campania are also places filled with warm people, a great past and a sublime cuisine.
As you land in Napoli, there is a metamorphosis of time, the perception of which is very different to London or New York. On the contrary, there is no sense of immediacy or urgency; time stretches out alluring in front of you. So reach out and find that little button the back of your head that says "hurry", and turn it off.
If you hear a Neapolitan whispering, be afraid
As you get ready for passport control, don't expect an orderly affair. Neapolitans never fully embraced the principle of queuing. I have argued about this before and I reached the simple conclusion: the art of queuing is not something any Neapolitan is taught.
It has been taught that luggage tends to go missing in Napoli for no apparent reason. I personally have never experienced this myself, but I did once someone else's bag was mistake. So perhaps I am not helping to debunk this legend. As I arrived home, the mix-up was clear when my mum shouted from the other room "Gianluca, since when did you wear G-strings?"
While we are talking about stereotypes, let me tell you an important one. Neapolitans yell, it is not rude or an indication of anger, it is simply a method of communication. If a Neapolitan is whispering to you, back away, he is likely to be involved in some dodgy affair; if he yells at you, you should be fine.
Mozzarella is not cheese
My wife and I spent a few days at my parents' house. We arrived at lunchtime, and people that know me well, know that this is my favorite part of the day. It was time to prove my wife that Italian food really is the best in the world.
At home, my parents had prepared a traditional Neapolitan lunch. We had freshly baked pane cafone – the traditional Neapolitan bread, made from natural yeast and cooked in a wooden fired oven. When in Napoli, ask to try it, it is exquisite with a dash of olive oil.
Taking her rightful place next to the bread, there she was, the queen of the table – the Mozzarella di bufala campana. As my wife took her first bite, I knew that from that day on she would never call mozzarella, just a cheese.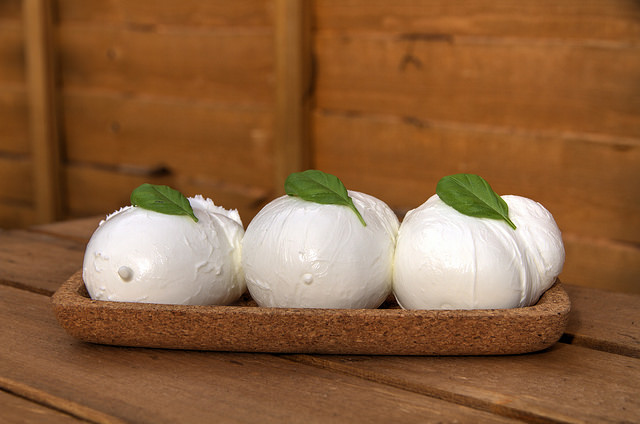 (A note for Londoners and New Yorkers particularly, do not store the mozzarella in the fridge. She has to be enjoyed at room temperature, whilst milk drops from her side. No toppings allowed).
The mozzarella was served with a delicious thinly sliced San Daniele Ham and Neapolitan Salami. As I enjoyed the last bite of that amazing antipasto, my mum dropped a plateful of Spaghetti alle vongole (Spaghetti and clams) in front of me. It tasted like the Mediterranean Sea. The pasta was al dente – Neapolitans do not tolerate softer pasta. It was from Gragnano, a town on the outskirts of Napoli where their pasta is made from durum wheat. It is well worth a try for any pasta lovers.
To wash it all down, we had a wine from the Feudi di San Gregorio. This vineyard pioneered Campania's wines, which until the nineties had little exposure to the outside world. Their best wines are the Fiano, Greco di Tufo, Falanghina and the Aglianico. Anyone passionate about wine should take some time to visit the Irpinia region, it is one hour away from Napoli and a great place to discover and enjoy sublime wines. Some vineyards are still run by old school farmers, where time seems to cease to exist.
Drinking coffee is a fine art
To wrap it up, we had a Limoncello from Sorrento and a Neapolitan Espresso– using a traditional Moka; coffee in new machines is not the same. For Neapolitans, you know, coffee is more than just a drink: it embodies a heritage and customs.
Firstly, coffee in Napoli should never be consumed "on the go". Coffee is not taken whilst seated – unless you are at home. You drink a coffee standing up at the counter of a bar. Before drinking a coffee, a barista (bartender) will give you a cup of water. The water is for rinsing one's mouth, in order to better taste the coffee afterwards. A good coffee must meet the so-called 3 "s" condition: com cazz coce (and it sure does burn).
If the cup does not burn, well, it is not a real Neapolitan coffee. My wife nearly spilled the entire cup down herself on her first attempt. Coffee is not measured in small, medium, large, one shot or two shots. All you have to say to the barista is "un espresso per favore" (one espresso please); he'll do the rest.
Luciano De Crescenzo– one of my favorite Neapolitan writers – perfectly encaptures the tradition of coffee-taking in his words "Back in the days, the tradition of the caffe sospeso existed in Napoli. Wealthy individuals used to pay the barista for extra coffees. Later in the day, anyone who was worse off could enjoy an already paid caffè sospeso".
Napoli, the city
We spent the next few days discovering Napoli. It is really unfortunate that tourists generally avoid the city. Once landed, they travel directly to the Amalfi coast and the islands. Perhaps because the city is accused of being dangerous, but this is true of any big city.
Napoli has a lot to offer: we began our trip from via San Gregorio Armeno, a must-see if you visit Napoli. The road is famous for its presepi (native scenes), manufactured by the local workshops. Close-by you will find the Basilica of San Gennaro, the patron of the city. The Basilica houses the blood of San Gennaro, which is brought out twice a year – on the first Saturday of May and on the 19th of September. If the blood fails to liquefy, the legend goes that a disaster will hit the city.
As we moved on we reached the Palazzo Reale (Royal Palace) in Piazza Plebiscito – the home of the Spanish Borbones – Napoli was under the Spanish influence for many years, and this influence has contributed to both our dialect and our way of life!
Napoli reached its cultural pinnacle during the Borbone's influence. We passed by via Chiaia – our 5th Avenue – and ended up at a small pizzeria facing the Castel dell' Ovo and the Mediterranean Sea. On a clear day, you can see Capri and Ischia – it is a beautiful scene.
I had narrated tales of the Neapolitan pizza to my wife: now it was time for her to try it. The Margherita is arguably the greatest creation of the Neapolitan genius. Cooked in a wood-fired oven, the Margherita was made for the first time in 1889 by Raffaele Esposito in honor of queen Margherita of Savoy – hence the name Margherita. Thin in the middle, high on the side, tomato sauce, a little olive oil, mozzarella di bufala, a leaf of basel and voila'.
We watched the sunset on the Mediterranean Sea. Around us there were kids running around, a waiter shouting, scooters parked on the pavement: there was confusion, but in a peaceful way  because that is how Napoli was meant to be; an interesting mix of love, beauty, confusion and sadness. In that moment I felt at home and thought back to the famous quote from Totò – the acclaimed Neapolitan artist – "See Napoli, then die."
——————————————————————————–
Gianluca De Stefano is an immigrant like many of his generation. He left the south of Italy as a teenager and has since travelled and lived in different continents and interacted with people from different walks of life. You can find his journey at his blog page: The Italian Immigrant.
Images: [Il Demiurgo, The Pizza Bike]