Spice up your flight!
We're well and truly into the holiday season, and for many expats this means flying home to see loved ones or embarking on a new adventure. For many, flight tickets are booked based on price alone with barely a glance at who you are flying with. There are a lot of weird and wonderful airlines out there though, so fasten your seatbelts as we take you through the ones that we think are truly out-of-this-world.
Splash the cash

If you are lucky enough to be able to afford a first class ticket or are smooth-talking enough to blag an upgrade, Emirates top the leaderboard with flying colours. First class customers enjoy their own private cabin space within which you can feast on gourmet dinners, enjoy copious amounts of booze courtesy of your own on-board bar, or lounge around in pyjamas while nibbling on caviar.
If all that hard work sounds too stressful for you, you can always unravel as you travel in the luxury shower spa while cruising at 40,000 feet. It sounds like Emirates really deserved the title of "best first class for comfort amenities" in 2014. Lush.
A touch of class
For the fashionistas amongst you, Air France provide a chance to witness a catwalk experience straight from one the fashion capitals of the world. Check out the iconic uniforms worn on-board designed by none other than French style icon Christian Lacroix.
A truly out of this world experience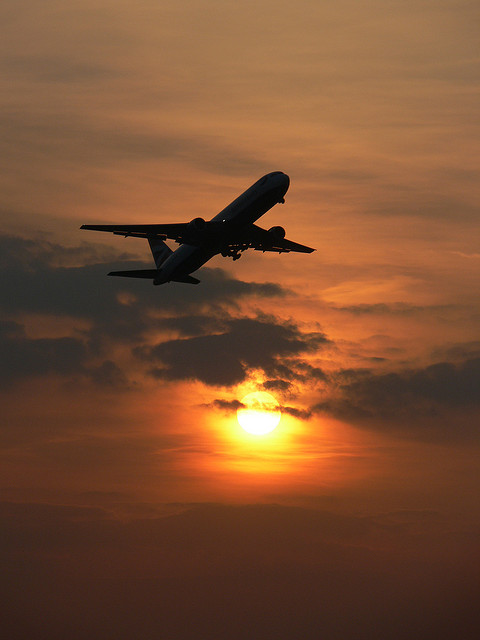 If you are looking for something completely different, or are just a fan of Japanese cartoons, Eva Air is for you. With an emphasis on customer experience, the airline is a soaring tribute to Hello Kitty, with everything from the food to the stewards providing a reference to the famous cat.
You'll also be pleased to know that Eva Air are ranked among the top 10 safest airlines in the world, meaning you won't need 9 lives to travel with them!
Smile high club
"In the event of a sudden loss of cabin pressure, masks will descend from the ceiling. Stop screaming, grab the mask and pull it over your face. If you have a small child traveling with you, secure your mask before assisting with theirs. If you are traveling with more than one small child, pick your favourite". These are the words spoken during South Africa's Kulula airline safety demonstration, giving nervous fliers some comic relief before taking off into the skies. It may be a no-frills airline, but whatever they lack they make up for in smiles.  
At Just Landed, we believe that it doesn't really matter how you travel, as long as you do it! That said, these airlines are sure to make your experience that little bit brighter. Which airline would you most like to give a try?
[Images: {Pranav}, Dave Keeshan, www.Michie.ru]