Wonen in Portugal? / Portugal guide in Dutch
We are happy to announce that the Just Landed Guide for Portugal is now available in Dutch!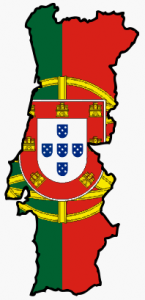 Each year thousands of people from the Netherlands and Belgium move to Portugal or buy a second home there. In fact, the Netherlands is one of the 10 countries where most foreigners in Portugal come from and almost 10% of European immigrants in Portugal originate from Belgium.
Komaan Nederlandstaligen!
Ga onmiddelijk kijken naar de gids over wonen in Portugal als je er van droomt om ooit naar Portugal te verhuizen. Je kan er onder andere vinden hoe je best te werk gaat om een huis te kopen in Portugal.
Elk jaar zijn er duizenden mensen van Nederland en Belgïe die naar Portugal verhuizen of er een tweede woning kopen. Het is zelfs zo dat Nederland één van de 10 landen is waar de meeste buitenlanders in Portugal vandaan komen en bijna 10% van Europese immigranten in Portugal komen oorspronkelijk van Belgïe.