Malta guide now available in Italian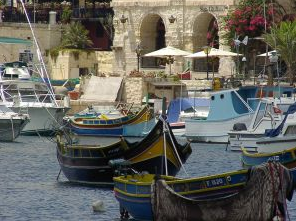 Just Landed has recently launched its Malta guide in Italian. Italian speakers moving to Malta can now benefit from all the up-to-date advice the guide offers, in their native language.
Our country guides aim to take some of the stress out of moving abroad by preparing the reader. The Malta guide includes advice on housing, banking, jobs and much more. Italian readers can now get tips on everything Maltese. From how to learn the language, to finding a place to live and learning about working conditions.
La guida di Malta è ora disponibile in italiano!
Just Landed ha di recente lanciato la guida di Malta in italiano. Gli italofoni che si trasferiscono a Malta adesso possono beneficiare di consigli ed offerte sempre aggiornati nella loro lingua nativa.
Lo scopo della nostra guida è quello di alleggerire lo stress dovuto al trasferimento all' estero preparando il lettore attraverso consigli e suggerimenti.
La guida di Malta include alcune dritte su affitti, operazioni bancarie, lavoro e molto altro. I lettori italiani possono ora ricevere consigli di ogni tipo riguardanti  Malta, dal modo in cui si può apprendere la lingua a come trovare un posto in cui vivere e conoscere le condizioni lavorative.
Buona fortuna e buon divertimento a Malta!