SMS payments for premium ads
You can now send an SMS to make ads premium from some countries (if available you will see the option in the 'make premium' area). We hope this will be an alternative to credit card payments that is easier and quicker to use.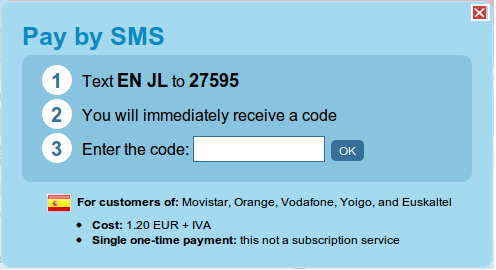 Paying for an ad by SMS is currently cheaper than doing so by credit card. We have seen that paid ads are actually helping to improve the quality of the content we can get to people looking for things, so hope this will continue that trend. We have booked in the first users over the last couple of days and have got some positive feedback on how easy it was to use. Please get in touch if you have any comments or questions.