Last chance for Dutch expats to register to vote from abroad!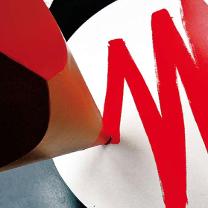 The Dutch government reports that only 40,000 Dutch voters have registered to vote from abroad. Out of the 500,000 Dutch citizens that are eligible to vote this is a disappointing result.
According to Joost Taverne from the VVD political party, the Netherlands has to implement Internet voting ASAP. The current procedure is just too complicated. With only one day to go until the 1st August registration deadline, it is clear that a lot of votes may be wasted. So, there is still time to go to http://www.stemmenbuitenland.nl/ where you will find the explanation and procedure on voting from abroad.
Laatste kans om te registreren voor de Nederlandse verkiezingen van 12 september!
De Nederlandse overheid rapporteert dat slechts 40.000 Nederlandse kiezers heeft zich geregistreerd om te stemmen vanuit het buitenland. Van de 500.000 Nederlandse burgers die in aanmerking komen om te stemmen is dit een teleurstellend resultaat.
Als het aan Joost Taverne van de VVD politieke partij moet Nederland het internet stemmen zo snel mogelijk implementeren. De huidige procedure is gewoon te ingewikkeld. Met slechts 1 dag te gaan tot 1 augustus, de uiterste termijn voor de registratie om te stemmen vanuit het buitenland, is het duidelijk dat veel stemmen worden verspild. Er is dus nog tijd om naar http://www.stemmenbuitenland.nl/ te gaan waar u de uitleg en procedure om te stemmen vanuit het buitenland kunt vinden.