Learning the language of your new home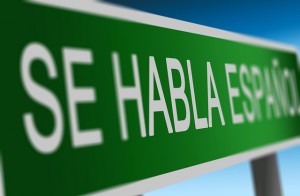 Moving abroad is not just about packing your belongings and settling in a new country. It is also about immersion and about starting a new life as locally as possible. That is why it is so important for you to learn at least the basics of the language of your new home country.
It's all about integration
"It is obvious that speaking the language is crucial to integration", shares an expat who has been living in Madrid, Spain for the past 10 years. For him, it's all about attitude. If you are willing and trying to integrate into the actual local community, rather than being that expat that never learns the language, then your attitude will get you halfway there. "If you move to a new place with a different language, there appear to be limitations socially, due to the language barrier; but if you have the right attitude, you will find that you become accepted and will, by proxy, vastly improve your language proficiency".
Rightly so, sir. Integrating into a new society is easier when you are able to communicate with the people that make up that community. Even though many expats find jobs where they communicate mainly in English, learning the language of the country you reside in is a key element to making new friends and living a fully local life.
Embracing a new culture
Another expat, who lives with his wife and daughter in Spain, shares that he is "extremely glad that we all decided learning the language was the proper thing to do (shows respect to your adopted country), because we can take a full part in Spanish life and have many wonderful Spanish friends". And although many locals will go out of their way to communicate with you in English or your native language (if they are familiar with it), it is ideal that you be the one making all the effort.
Besides, it never hurts to learn a new language – it will look great on your resume! So, is language part of integration? As one Mr. J puts it "a very simple YES!" Unless you want to "hibernate in your living room abroad" then "embrace the new culture, people and customs, and be prepared to adapt and change". Well said, J!
So dig out that old dusty dictionary and start studying because there is a world full of new languages out there for you to learn.
[Image: Pixabay]