Planning a move to Chile? Let us guide you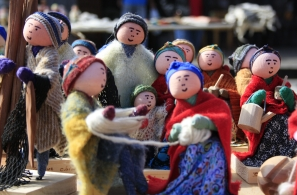 There's something for everyone in Chile, and even if its name is believed to derive from a native word meaning 'The land where the earth ends', this isn't the end of the world.
Rather, it's the start of your new life and Just Landed is very happy to announce the completion of our guide containing everything you need to know about how to make a new start in this diverse nation.
Chile's variety is what makes it one of the best places in South America to relocate and retire. Whether you plan on working or relaxing, you can find your place amongst the peaks of the Andes, or on the sun drenched beaches of the Pacific. The economy is developed and growing, providing many jobs for expats in Chile. Strong mineral industries and an emerging technology sector that has attracted huge names to the busy and energetic capital, Santiago help drive the economy forward.
But if you, and perhaps your family, want something a little quieter, we can help you find that tranquility in the historic port of Valparaiso, or on the edges of the Atacama plateau. Our guide contains advice on everything from job hunting to moving, Chilean visas to taxes, and a lot more useful information to make your new expatriate life easier.
And if we can only point you in the right direction, our community forums for expats in Chile are full of locals and other expats who've already made the move, keen to answer your questions personally, giving you peace of mind as you plan your move to one of South America's most rewarding countries.