Just Landed's new expat guide – Discover Andorra before you move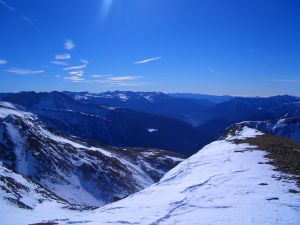 Nestled in the heart of the Pyrenees bordering France and Spain, Andorra is classed as the sixth smallest nation in Europe but don't be deceived, as this pocket-sized country is packed with a large range of things to offer expats.
 The mountainous surroundings, adorned with lakes, forests, and rivers give way to awe-inspiring vistas with over 300 days of sunshine a year. Just Landed has just launched a brand new expat guide for Andorra featuring tips and advice on obtaining visas, finding accommodation, searching for jobs and more.
 Andorra is your passport to duty free shopping and offers relatively low living costs and a superb location due to its close proximity to the Spanish north-east coast as well as the French Riviera. Expats who flock to this tax haven can also enjoy free healthcare and postal services. With one of the world's lowest unemployment rates (2.9% in 2012), Andorra is a perfect place to search for a job.
 Andorra's official language is Catalan, but because of its geographical propinquity, it's not uncommon to hear bouts of French, Spanish and Portuguese. If Catalan is a language you are thinking of learning, why not browse our expat community to help you find a language exchange partner or course.
For expats with families, Andorra maintains an extremely low crime rate, provides secure banking systems and offers a wide range of French, Spanish and Andorran schools in which most children are brought up bilingual or even trilingual. Leisure time can be spent engaging in popular winter sports, bathing in thermal springs and sampling the local gastronomy.
For more information about moving to Andorra, put your skis on and head over to our new expat country guide today!