Expatriate guide to Finland launched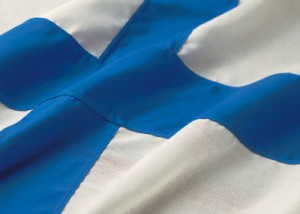 We are delighted to announce the launch of our expatriate guide to living and working in Finland. Whether you need information about working in Finland, getting a visa, finding a place to live, schools and education, health care or financial services, you can be sure that our Finland guide will tell you everything you need to know.
In 2007 Finland achieved their highest net immigration figure for over half a century at 13,600 persons. The same year saw over 26,000 immigrants enter Finland – 3,600 more than in 2006. In recent years the Finnish government has relaxed both their immigration policy and laws regarding foreign ownership of property in Finland. Furthermore, Finland became a member of the European Union in 1995 and more and more multinational companies are considering Finland as a possible place to locate. All of these factors are sure to have contributed to the recent increase in the rate of immigration in Finland which, by European standards, has been relatively low.
As with any move abroad, life in Finland is almost sure to differ from what you are accomstomed to in your homeland. Our guide to living and working in Finland will assist you along the way and put you in a better position to settle into your new surroundings. Moreover, if you want to find out about a more specific part of Finnish life, or if you just want to get in contact with other expats in Finland, you can post your questions and comments in our expat community in Finland.