A new look for Just Landed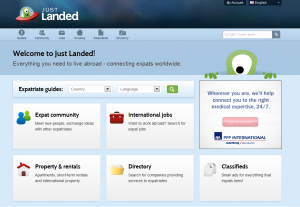 Today, we're happy to announce a completely new look & feel to 

Just Landed.

You can now use our expat guides under a completely fresh brand, with an optimized navigation and an easier way to find and read the information you're looking for.

The relaunch has been the result of almost one year of discussions, research, design, templating, coding, testing, re-building and moving through every detail of the site. Thanks to everybody who made this project become reality!

The new design is our first step to building an even greater user experience for expats moving abroad. A special thanks goes to our users and customers whose input has helped us rejuvenate our brand and come up with new ways of presenting services and information.
As always, feedback (good or bad) is welcome, so let us know what you like and which parts you're missing today on the site. In the next month, we will be revealing new and improved functionality to improve even further – so stay tuned!