Ungarn für Auswanderer / Hungary in German
We are pleased to announce that the Hungarian guide is now available in German.
Hungary is one of the most attractive destinations for German expats – not only for its beautiful landscape and culture but also for economic relationships. In addition, Germans have always had a strong relationship with Hungary. Today about 3% of the Hungarian population is German. Some cities such as Hévíz even have a German majority population.
Moreover, Germany is Hungary´s most important trading partner, representing nearly one third of total foreign investments in the country. Nearly 300,000 people are employed by German companies in Hungary.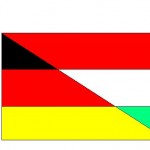 Landesführer für Ungarn
Unser Landesführer für Auswanderer in Ungarn ist nun auch auf Deutsch verfügbar.
Mittlerweile 3% der ungarischen Bevölkerung sind deutsche Staatsbürger. Schon immer war Unagrn ein attraktives Ziel für deutsche Auswanderer. Nicht nur schöne Bauten aus dem frühen zwanzigsten Jahrhundert, auch eine gute Küche und wunderschöne Naturlandschaften sind verlockende Kulturmerkmale. Seit dem Beitritt Ungarns in die EU und dem Abbau der bürokratischen Hürden, ist es für deutsche Staatsbürger noch einfacher geworden nach Ungarn auszuwandern.
Aus wirtschaftlicher Sicht ist Ungarn im Vergleich zu 20 anderen ost- und südosteuropäischen Ländern mit Platz 4 weiterhin eines der attraktivsten Standorte für deutsche Unternehmen. Zudem ist Deutschland Ungarns wichtigster Handelspartner. Mit knapp einem Drittel aller ausländischen Investitionen, ist Deutschland das führende Investitionsland in Ungarn. Fast 300.000 Mitarbeiter werden von deutschen Unternehmen in Ungarn beschäftigt – Jobangebote in Ungarn finden Sie u.a. auf der Just Landed Jobbörse.
Obwohl die ungarische Wirtschaft seit 2007 unter einer starken Rezession leidet (nachdem der Wirtschaftswachstum jahrelang über dem europäischen Durchschnitt war), planen deutsche Unternehmen wie Audi oder E.ON Investitionen über Milliardenhöhe in Ungarn. Drei von vier in Ungarn ansässigen deutschen Unternehmen würden auch heute wieder in Ungarn investieren.
In unserem Landesführer für Ungarn erhalten deutschsprachige Auswanderer die wichtigsten Informationen, die sie für Ihren Umzug nach Ungarn benötigen, z.B. zu Visumsanträgen, zur Wohnungssuche in Ungarn sowie zum ungarische Gesundheitssystem. Einen Erfahrungsaustausch mit anderen Auswanderern ermöglicht die Just Landed Ungarn Community, und wer in Ungarn eine Wohnung mieten oder ein Haus kaufen möchte, findet in der Immobilienbörse eine Vielzahl von Immobilien in Ungarn.