Bahrain: the island for expats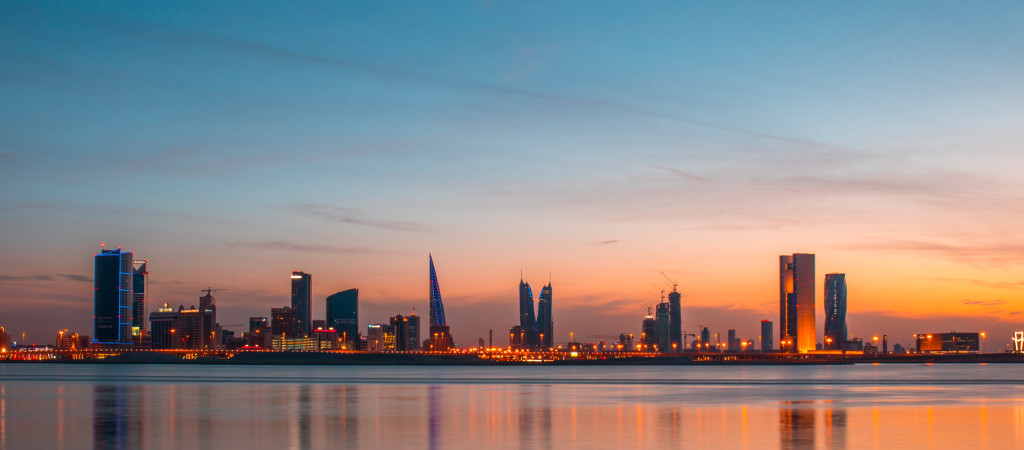 Bahrain, a tiny island nation in the Persian Gulf, is a historical, financial and multicultural hub. It is also one of the few places where expats actually outnumber locals!
Bahrain welcomes people from all corners of the world, and much of its appeal comes from its preservation of local tradition juxtaposed with its modern, futuristic atmosphere.

What makes this friendly island nation so unique?
There is no income tax
You may be surprised to learn that Bahrain, doesn't have an income tax. As a result, expats can expect to live more comfortably than at home. This is also why many choose to raise children here. Expats do pay a tax for social services, but this rate is only 1% of their monthly salary. You may be asking yourself, are the Bahranians just really nice? Well, yes, but these generous taxation laws are actually made possible by the immense wealth the country has acquired from its oil industry. This, along with its reputation in job satisfaction and work-life balance, makes Bahrain a magnet for workers from around the world.
Bahrain is an island…kind of
Bahrain is actually an archipelago made up of 33 islands. The majority of the population is concentrated on the main island of Bahrain and, if you're an expat, chances are you will be settling down in the island's capital, Manama. Bahrain's small size and desirable living conditions make it one of the most densely populated countries in the world. Despite its geography, Bahrain is also extremely accessible. If you ask a local, they'll tell you it takes 20 minutes to get anywhere, and there are bridges and causeways connecting the islands. Looking to explore another city? The King Fahd Causeway, built in 1981, will take you from Bahrain to the Saudi Arabian peninsula in (I'll let you guess) less than 20 minutes.
International cuisine
Foodies will find no shortage of options in Bahrain, a country with a thriving local and international food scene. It is no secret that the best cuisine is made by nationals of a culture, and here you will restaurants serving everything from Indian tandoori-grilled meats, to Ethiopian coffee, to Portuguese pasteis de nata. One of the best places to try an assortment of food is in an open air market, or souq. Walk around the Bab Al-Bahrain souq, in Manama, and pick up an Indian pastry like ladoo or some fresh made juice to go with your samosas. For a taste of the local cuisine, head over to the souq in Al-Muharraq and sit down to try khubz, a traditional flatbread, paired with any number of dishes, and khabees, a delicious date fudge, to finish off.
Watch out for dust storms
Despite everything Bahrain has to offer, there is one bitter aspect–it shares the same harsh desert climate as its neighbors. Winters are mild, but summers are exceptionally hot, with temperatures and humidity making it hard to stay outside for long periods of time. Occasionally, you may experience a dust or sand storm. If you've never witnessed this phenomenon, it is good to know what to expect. Dust storms cause low visibility and can make it hard to breathe. The app Safeture sends you notifications and advice about impending storms, and you may also want to buy a protective face mask to have on hand. Oh, and don't forget to leave that dust at the door when visiting someone's house by taking your shoes off.
Bahrain will feel like home
If there's one thing you won't have to worry about when moving to Bahrain, it's fitting in. In a 2018 Expat Insider report, Bahrain ranked #5 for the most welcoming countries in the world. Expats found it easy to make friends with locals and foreigners alike. If you're worried about the language barrier, there is no need to fret, as English is widely spoken in both business and public spheres.
Expats can join one of the many clubs catering to specific communities, like the Bahrain Irish Society, that organize cultural events year round such as the St Patrick's Day Ball. While Islamic customs such as conservative dress and holidays are generally adhered to, Bahrainians are very accepting of other peoples and faiths. On a typical Saturday night, expats can be found taking a stroll on the smooth, sandy beaches at sunset or going out for drinks in Manama.
Bahrain's rich historical and cultural tradition, combined with its multinational identity, makes this country a favorite for expats.