Country of the Month: Nevada, USA
It's really hard to talk about the United States of America as a country, as each of its 50 states are so unique and different that they dispel the notion of a "real America". I got myself in a bit of a state deciding, but with so much happening in Nevada this month was the obvious choice in the end!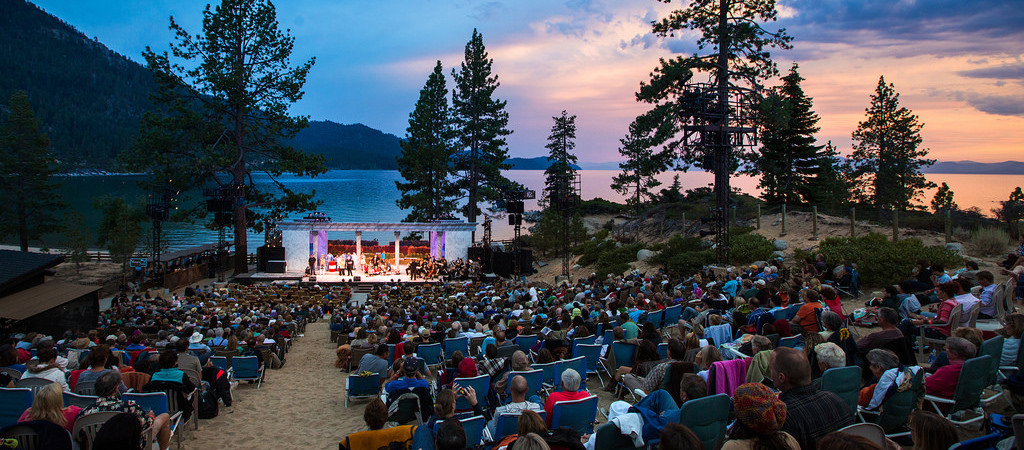 You're probably assuming that I'm going to talk about all the ways you can bankrupt yourself in Las Vegas, but not at all – August in Nevada is festival season.
Burning Man Festival
Every year, up to 70,000 people flock to Black Rock Desert to take part in the Burning Man Festival. An immersive art experience, it is an opportunity to not only spectate but to get involved in different art activities and make your own impact.
From inventing unusual vehicles to presenting makeshift constructions and designing unusual clothes, creativity is a vital part of the festival. The climax of the Burning Man Festival is, believe it or not, the burning of a huge wooden effigy.
This year's festival takes place from August 28 to September 5.
Lake Tahoe Shakespeare Festival
Shakespeare is not exactly synonymous with Nevada, but it turns out that at Sand Harbor in Lake Tahoe Nevada State Park there is a festival dedicated to the Bard. Each night participants can enjoy extraordinary performances of Shakespeare's works against the backdrop of the impressive lake. With a glass of wine in hand it sounds just like a midsummer night's dream…
Now in its 44th year, shows will run until the end of August.
America's Most Beautiful Bike Ride
If Shakespeare isn't your thing, Lake Tahoe is also host to another event – the Tour de Tahoe. A 72 mile bike ride around the lake, crossing into California along the way, it's not for the feint of heart, but the astonishing mountain views and Alpine air make it all worthwhile.
Not recommended for children of beginners, the ride actually takes place on September 11.
57th Annual International Camel & Ostrich Races
Next stop in Nevada state: Virginia City! Not so well known, it is actually one of the oldest Nevadan towns and the "birthplace" of Mark Twain. If that doesn't interest you, Virginia City also organises annual camel and ostrich races, where families can even participate.
This year's event will be held in September.
Let us know about your experiences in the comments!
Photo by Jen Schmidt