Famous expats – Why the rich and famous move abroad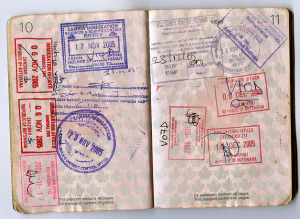 It's not just us "normal" people who decide to pack up and start a new life abroad, the rich and famous also have reasons for becoming expats.Austrian
Arnold Schwarzenegger
is arguably the most successful expat in the USA. The former bodybuilder originally made the move to the states to pursue a movie career. Not only did Arnie manage to fight his way through the mountains of paperwork and bureaucracy involved in being an expat, he also managed to become the governor of California. Not bad.British actor
Sir Sean Connery
prefers the sunny Bahamas over his native Scotland, purportedly to avoid the invasive British press. Sir Sean claims it was a politically influenced move and has been quoted as saying, "like a lot of Scots abroad, I look forward to coming home to an independent Scotland". We imagine the millions of pounds in tax savings would be a bonus though… Rolling Stones frontman
Mick Jagger
also moved to the south of France to avoid high taxes in the UK. The Rolling Stones critical album Exile on Main St. is a nod to this move.
"Look twice before you leap"
Some famous expats move for love. American socialite Wallis Simpson caused a scandal in the 1930s when she met and fell in love with King Edward VIII of England, who consequently abdicated (stepped down as king) to marry her. The couple were asked to leave Britain and they spent the rest of their lives together abroad. A less successful love story; English novelist Charlotte Brontë moved to Brussels with her sister Emily to study in 1842. She fell unrequitedly in love with her teacher and returned home heartbroken.
And did you know that Monty Python actor Terry Gilliam was born an American but took British citizenship? He left the USA in the late 60s to work in London as an illustrator and editor. For years he had dual-nationality and paid taxes in both countries. But In 2006 he renounced his US citizenship citing "the man at the head of the US" (George W. Bush at the time) as the main reason. As a result, he can now spend less time per year in the USA than most Europeans.
It seems that even rich and famous expats don't always have it easy…