Relocating Rambo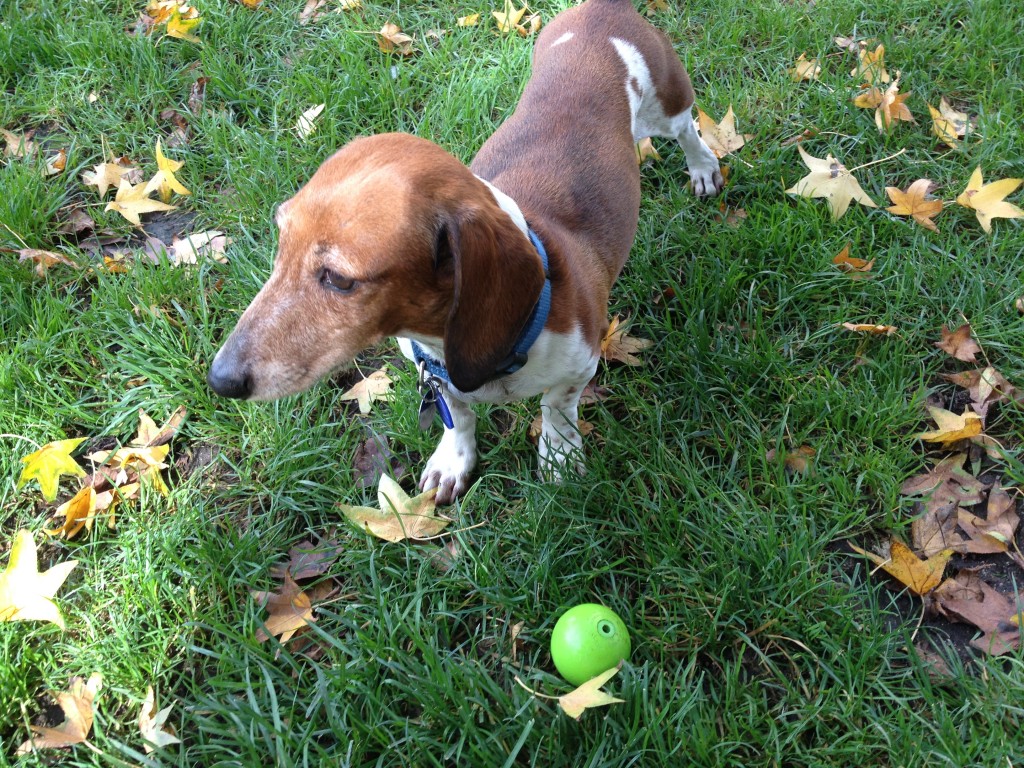 Before you get too excited, I am not referring to Sylvester Stallone's character in the epic film series from the 80s, no. I'm actually referring to a gorgeous doe-eyed Dachshund who goes by the same name as the stealthy soldier.
This Rambo has quite the story to tell too…if he could talk that is. Luckily his doting owner, Jackie from Texas, can do the honours, sharing advice and tips that she wished she had known before tackling her epic relocation mission: Rambo: On a Plane Part I. 
Back in April 2013, Jackie made the decision that she was going to move to Madrid – and leaving Rambo behind in Texas was not an option!
The step-by-step checklist provided by the USDA APHIS website is a good place to start. Here you can find out the phone number and location of your nearest U.S. Department of Agriculture and what kind of paperwork you will need.
Each country has its own rules and forms for bringing pets into the country. For Spain, an updated rabies shot and an international microchip are a must. Even if your pet's rabies vaccination is up-to-date, you should get it vaccinated again no less than 30 days before the travel date, so don't dilly dally on this. Get it done ASAP.
Jackie's NB: When filling out the forms, always use a blue pen!
Airlines
When you book your flight, it is a good idea to talk to the airline directly. American Airlines only allow pets to fly with them on domestic flights. United Airlines and Delta are airlines who will fly pets outside the US.

Check with your chosen airline whether they require the additional fees for the pet upfront or whether you can pay later. The latter choice is favourable as it allows you flexibility if you change your mind, or if something happens in the mean time that means you won't be bringing your pet after all.

It is worthwhile phoning and checking the specific size allowance with your airline, as each airline may have a different policy for allowing your pet to be on board with you. The majority of airlines count your pet as one part of your carry-on baggage allowance.

You may wish to choose an airline with several stopovers, as this enables your pet to have a walk around and stretch its legs. In many airports you will find a designated pet area which is usually a grassy fenced off space, where they can stretch, walk around and more importantly…do their business.
Vets
Call and make an appointment with an internationally certified vet 10 days prior to your travel date, if they are not internationally certified they will not be legally allowed to approve and sign off the documents. The vet needn't be your usual vet, but you might want to check beforehand that they are happy to vouch for your pet.

It is necessary to have the vet fill out the form required by the Spanish authorities. This form needs to be bilingual: both in Spanish and in your mother tongue (in this case: English). The form is incredibly long and you will have to allow your vet some time to do it, in some cases you will have to give a couple of weeks before you can pick it up. You ought to bear this in mind so you don't leave anything too late.

Depending on the time of year and temperatures, find out from your vet what the rules are regarding allowing your pet to fly with you if the temperature is above or below a certain degree.

The paperwork MUST be filled out by the vets and be signed and stamped by the U.S. Department of Agriculture after the check up with the vet. There is one in almost every state. Call in advance to make an appointment! (This is very important, and surprisingly, as Jackie found, it is easy to forget! She had to send her forms as an overnight package on the Friday evening, a mere 3 days before her travel date!)
Jackie's Top Tips:
This site is helpful: pettravel.com – go to the international section. You don't necessarily need to buy their forms but they have some good info.
It might be worthwhile purchasing the antihistamine Benadryl, an over-the counter medicine as it works wonders to help get your pet to sleep on the plane. It a good idea to double check with your vet in regards to an appropriate dosages, as this differs depending on the size, weight and breed of your pet. It is not a good idea to use this during short flights as your pet must be awake when going through security – if your pet has passed out, they will not let you through! On long haul flights however, it works well. Jackie gave Rambo Benadryl on her long haul flight from Newark to Madrid as her vet had advised that half a pill would be sufficient for a 6 kilo canine.

Take note on whether you are required to pay both the arriving and returning charges for your pet's airline ticket upfront. Most airlines do not require an upfront payment, as they take into account that situations outside of your control may occur. It is a good idea to find out this information, as it may affect your choice of airline.
(Since Jackie bought a round trip ticket, she was required to pay for Rambo's "return ticket" too. She has since asked to be reimbursed for this money, which United Airlines claimed that they had already returned. However, the situation became more complicated as Jackie had closed her bank account at around the same time, thus never fully knowing what had happened to the money. It may be worthwhile, checking to see if the airline can send the money to another bank account, if you plan to close your current one on leaving the country.)
So despite the seemingly endless paperwork and last minute panic Jackie, and Rambo, who was neatly tucked up in a bag, landed safely in Madrid…
….not that the Spanish authorities seemed to notice! Jackie walked straight through security without being stopped once to handover Rambo's paperwork! Sod's law eh?
Rambo: On a Plane Part I was a complete success, let's see what happens in Rambo In Spain Part II.