Top 5 Most Affordable Places to Retire Abroad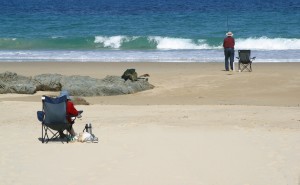 Retiring at home may be difficult when it comes to managing a budget. Living expenses are at an all time high and are only getting worse. For those of us who are willing to try something different, retiring overseas may be a beneficial option.
International Living's Global Retirement Index has found 5 overseas communities that give you the best value for your money.
Ecuador – Vilcabamba
Warm sunshine almost everyday is just one of the many benefits of living in Ecuador. From their naturally grown foods to their crisp clean drinking water, you can understand how the people in Ecuador live a much healthier lifestyle. Temperatures in Ecuador average between 65 and 81 degrees fahrenheit year round. The cost of living is among the cheapest found. A person can live worry free with a budget of US$600 and up.
Nicaragua – Granada
Cobblestone streets and horse-drawn carriages make Nicaragua a beautiful place to retire. Nicaragua is home to the biggest lake in Central America, Lake Nicaragua. The city itself has a laid back, carefree mentality among its citizens and enjoys a very warm climate as well. Nicaragua has the lowest cost of living in all of Central America allowing a person to live on just US$700 a month.
Panama – Santa Fe
Known for its rainforests and many different species of animals and plants, Panama brings to life many possibilities for people looking to retire overseas. Santa Fe has a very mild climate which compliments a beautiful landscape of mountains and trees. The cost of living here is very minimal.  Even their distinguished, top-notch healthcare is very affordable. With a budget of US$800 a month a couple can live happily.
Malaysia – Penang
Malaysia is teeming with history. With its 18th century buildings and historical streets one can understand why history is the main attraction for visitors to this island. Malaysia also has a beautiful white sand coastline as well as many parks, jungle trails, malls, restaurants, and bars.  A warm climate and constant sunshine make Malaysia an excellent option to retire for under US$1,200 a month.
Mexico – Campeche
Campeche is a beautiful city that borders the Gulf of Mexico. The coast is lined with boardwalks and bike paths. The city center and the three surround neighborhoods are very well communicated which each other allowing you to move around without the need of a car. With a budget of US$1400 a person can live well.