The best places to retire overseas
More and more people are moving overseas to retire, but deciding where to go isn't always so easy. Everybody who moves after their retirement wants to spend their the rest of their lives in the perfect place. This is where the The World's Best Places to Retire in 2017 from Live and Invest Overseas comes in.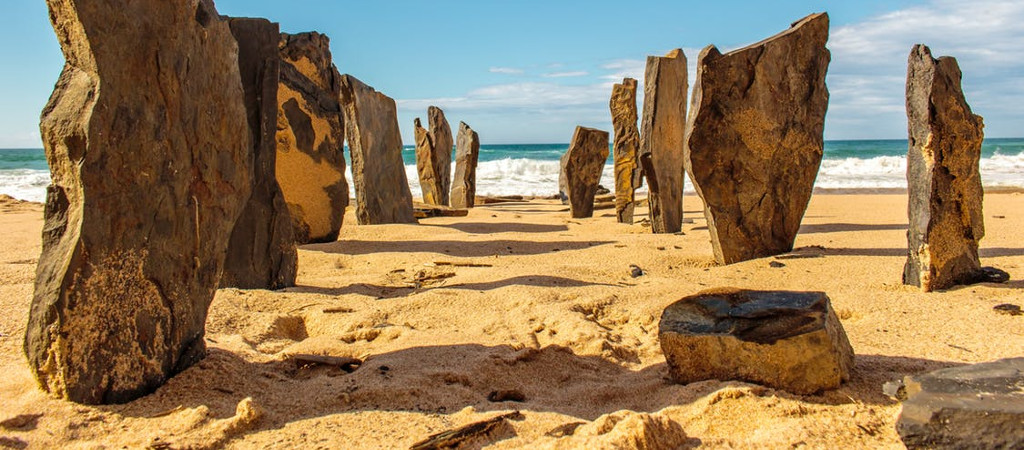 Expats responded to this study and  the results were presented in categories as everyone  has different requirements regarding the 'perfect' place to live. Each country is ranked on different topics that include health, real estate, cost of living, etc. As a result, everyone should be able to make an informed choice about which country best meets their needs.
Italy
If you want to live in a country with a plethora of cultural heritage and history, Italy could be the perfect place for you. By avoiding the big cities and starting a new life in the charming old towns, living in Italy could even be more affordable than at home.
One of the hidden gems for retirees is Abruzzo. Situated away from the crowds this tranquil destination is surrounded by vineyards, castles and small villages. Buying a house here can be up to 70% cheaper than in Tuscany.
Ecuador
This beautiful country offers a spring-like climate in the mountains. Besides that, Ecuador has a charming culture- enjoy the orchestra arts or take some tango classes.
One of the best places to live for expats in Ecuador is Cuenca as the prices are low and there's a perfect balance between expats and locals. You'll need to make an effort to speak Spanish but it'll be worth it once you've seen this place.
Dominican Republic
What could be better than  life in the Caribbean? Surrounded by turquoise waters and white beaches, the Dominican Republic is the perfect place to relax after all those years of work and stress.
Before you move, keep in mind that the crime rates are pretty high and you could face a serious culture shock.  Prepare to be surrounded by tourists all year round.
Mexico
Mexico is very diverse! Relax on the beach, go mountain biking in the mountains, visit colonial cities and explore the rain forest with its beautiful Mayan ruins.
It's really affordable to live in Mexico and the real estate isn't too expensive in Puerto Vallarta, making it one of the best places to retire to. The pleasant climate is warm and sunny during the day, but there are sea breezes that cool you down a bit.  The temperature drops to 24ºC at night.
Thailand
Thailand is a very popular place to retire. Many pensioners leave their home countries to start a new life in Phuket or Koh Samui or in the cities of Bangkok, Chiang Mai and Pattaya. A few reasons for this are the climate, low cost of living, beautiful beaches and friendly people.
Another reason why Thailand is popular among expats is the health care. The country is well known by medical tourists and the prices can be 20% to 80% lower than treatment in western countries.
France
France is one of the most romantic countries in the world, thanks to their wine, arts, cheese, history and architecture. It can be pretty affordable  to live in the countryside – you may be able to renovate a beautiful home in the French countryside for less than $100.000. . It's the perfect place to retire for those who love quaint villages, peace and quiet and watching the sun go down beyond the vineyards.
Colombia
Colombia is becoming  one of the most sought-after  overseas havens. It has a rich history, welcoming locals  and amazing coastlines.
Medellin is one of the most popular and elegant cities to live in Colombia, also called  'The city of flowers'. It's a traditional, cultural city with parks full of colorful flowers.
Belize
Belize is well known for its tax free living. The prices are high but if you buy local produce from local stores, it's more affordable than the western world. The country attract investors and retirees due to its beautiful beaches, lively bars and trendy restaurants. Furthermore, you can enjoy cultural heritage such as  Mayan ruins amongst rain forest and waterfalls.
Belize has a special program for retirees which is called Belize's QRP program. There are some requirements but it could be your passport to a beautiful life in Belize.
Panama
If you want to live in a country with a strong economy, a tropical lifestyle and colonial towns, Panama is the perfect place for you. It's known for its retirement options and for being a banking haven. Besides this, it's one of the fastest growing countries in the world and the fastest growing economy in the region.
The cost of living in Panama isn't particularly expensive, although real estate prices are rising. The prices really depend on where you want to live – if you want to buy an apartment with sea view you pay around $1500 dollars a month but an apartment in Panama City will only cost in the region of $600 dollars a month.
Portugal
Portugal offers a lot of residency programs and attracts people with its beaches, architecture and landscapes. The cost of living in Portugal is amongst the cheapest in Europe at around 30% lower than in other parts of the EU.
One of the most popular places to live in Portugal is the Algarve Region in the south of Portugal, characterized by its abundance of almond, fig and olive trees.
For more information about moving to another country have a look at our country guides.