Have you considered volunteering?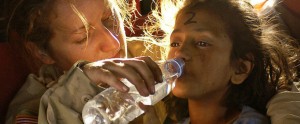 Every year on Friday 8th May, World Red Cross Day is celebrated across the world. As well as recognising the efforts across the globe, there is also an emphasis on encouraging more volunteers to get involved.
Whether you have been involved in a volunteer project in the past or have ever considered taking part in project, here is some information and stories that might inspire you.
Where to start?
Ask yourself the following questions to narrow your search
What kind of volunteering you want to do?

Is there a particular organisation you want to work with?

Do you want to work with people, animals or on a project?

How long do you want to volunteer for? 

Do you want to volunteer on a regular basis in your country or volunteer abroad? (2015 Best Volunteer Abroad Programs, Organisations & Projects)  
What do the volunteers say?
"Project work began immediately, not even 24 hours after arriving in the country there was a class sitting in front of me waiting for someone to give them new knowledge… The pressure was overwhelming, but with all their big brown eyes staring up at me and faces so eager to learn, I realised I had to put my all into this project." 
~ Claudia McKeown, from the UK, volunteered on our Dharamsala Community Project, India, in 2014.
"The manner in which one prepared for surgery at Alka Hospital did not compare with the strict rules of the West…But perhaps most shocking of all was Kanti Children's Hospital, where the smell of human excrement and chemicals penetrated the entire hospital and four to five children lay on a single bed in the Emergency Room…Yet, despite these shocking and difficult sights, the most important things I brought away from this trip are not of the shock of a lack of proper hygiene or the pages and pages of case studies that were available to us. Rather it was the astonishment of experiencing a beautiful culture and the memories of the people I met there."
~ Kathleen Joseph, 2 week special programme in Nepal for 16-19 year olds with an interest in medicine.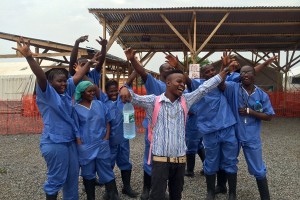 "I met Samba on my first day at the Ebola treatment centre (ETC) in mid-February. He was admitted with Ebola symptoms and was later confirmed to have the deadly disease…Aged 23, he was the same age as my son, which is perhaps why I took such an interest in his welfare. On March 14, one of our doctors got the news everybody had been waiting for. Samba's blood test for Ebola was negative. He was a survivor. This news was shouted across the fence. His face broke into the biggest, happiest smile you could ever imagine. His feet started dancing and he shouted with joy – a joy that was felt by everyone at the centre….He then turned to me and said: "Thank you my mother, for caring." 
~ Oxfordshire nurse and mother, Barbara Nichols met 23 year old Samba while working at the Red Cross Ebola treatment centre in Kono, Sierra Leone. Read her full story here.
Here are some resources: