Financial guide to Belgium launched
How does the Belgian tax system work?
Will my new employer accept my degree in Belgium?
Can I open a bank account before I arrive in Belgium?
What happens if I have to be admitted to the hospital?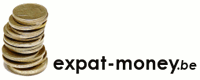 If you are thinking about moving to Belgium and have asked yourself questions like these, then our new expat-money.be site is what you are looking for!
The site has information about all the financial aspects involved in moving to Belgium; from taxes to banking, insurance and much more. So head over to our guide on finance and money in Belgium – http://expat-money.be to find the answers to your questions.