Confession of an exbrat
NITWITS. One of my dad's proudest achievements for which he won a singing kettle on the radio, it is an acronym which describes his and my mum's situation at the time – 'no income, two weans in tow'. He has other achievements to his name, being a published and respected academic in his field, but as far as I'm aware none of that has resulted in the receipt of any musical kitchen appliances, so is it even really worth mentioning?
A far cry from Dalry
Fast forward a few years and we're on a business class flight heading away from our small flat on the Edinburgh street Irvine Welsh described as "the Dalry ghetto", and it's safe to say my parents were no longer nitwits. Not in the way my dad meant, anyway.
I still remember that flight. At seven years old it just seemed to be the absolute height of luxury. Plush seats, unlimited snacks, and I even had chocolate rice pudding, something I would even find quite fun these days while soaring over the Atlantic at 35,000 feet. The main reason I remember the flight though is that I was promised by the flight attendant that my sister and I would be invited into the cockpit, which I quite frankly couldn't believe. And I shouldn't have. He never came back, and I've never trusted anyone since.
Learning to swim
As you can see, I was already perhaps starting to become quite spoilt, my levels of expectancy reaching quite literally sky-high levels. This, unfortunately, is a common hazard among expat kids. You're afforded a lifestyle you would never have imagined, the morning walk to school replaced with a private driver, the security guard letting you into the house when you return as the cleaner-come-cook is leaving. 
It wasn't until we moved to the USA when I think I became an "exbrat" though, although I hope only a little. Like our aforementioned trip abroad, it was my mum's job with the British government that took us to Washington, D.C., and as with all such overseas posts there came a raft of privileges.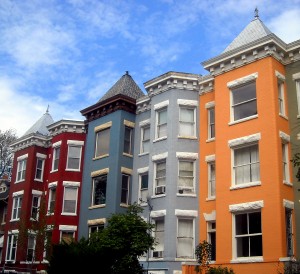 The first of these privileges is the one I am most ashamed of. As a Scot, my painfully posh English accent often results in the question of whether I went to private school or not, which I have always denied, believing it to be true(ish). The truth is I did, something I think my mum is as equally embarrassed about, and for which I have myriad excuses, none of which take away from the fact that I did indeed spend three years at the British School of Washington.
Of the school itself I have mostly positive memories, however going into such an environment brings the peril of brushing shoulders with rich kids used to their way, and getting the things they want.
The most scarring memory of this period of my life is when I decided to host a pool party for my new buddies. Excited to show off our new pool (the only one in the neighbourhood I'll have you know), my friends started to arrive. Only, something strange happened. Instead of glee I was met by utter disappointment and contempt. My pool wasn't good enough. What would have had kids lining round the block back home was viewed as too small, too cold for my friends who were used to so much more. Needless to say I was humiliated, and pool parties were from then on held elsewhere…
A share of the spoils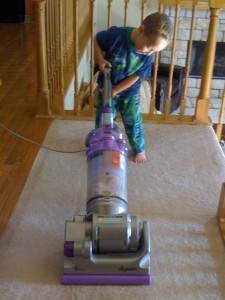 The real problem is that this sort of entitlement is infectious. During our time in D.C., we lived in a three-storey house, complete with basement and, of course, our pool. I was even given almost free reign of the basement, where I spent most of my time with my guitars and table-football, yet despite this I was incredulous that my parents had decided to only spend half of the monthly rent allowance provided by Her Royal Majesty.
The issue faced by my parents, and I'm sure many others, is how to allow their expat kids to fit in with their friends yet keep them grounded to some degree. My parents took the option of increasing my pocket money to a whopping $20 a week, but with this came extra chores around the house. The reaction from my friends when they found out I had to clean the toilet was simply one of horror.
In reality, I don't think that having been a spoilt expat has to have a negative effect in the long run. Since those days, I have been quite content living month-to-month, although that's not to say 20 euros from mum and dad would be sniffed at. I think the only aspect in which I was spoilt that has had a lingering effect is the urge to travel. I have no pressing desire to return home any time soon, and the only thing that interests me in wads of cash is the chance to fill my passport.
Oh, and by the way, I finally got to fly in the co-pilot seat of a plane a few years later, and it was amazing.
[Images: Kevin Gabbert, AgnosticPreachersKid, David Reber]