Hidden gems in Thailand
'Sawadee kha' – welcome to Thailand! Since Thailand is becoming more popular every year, it is hard to get away from the crowd, but it's not impossible! Here are some tips on where to go to so you can go and explore the 'real' Thailand.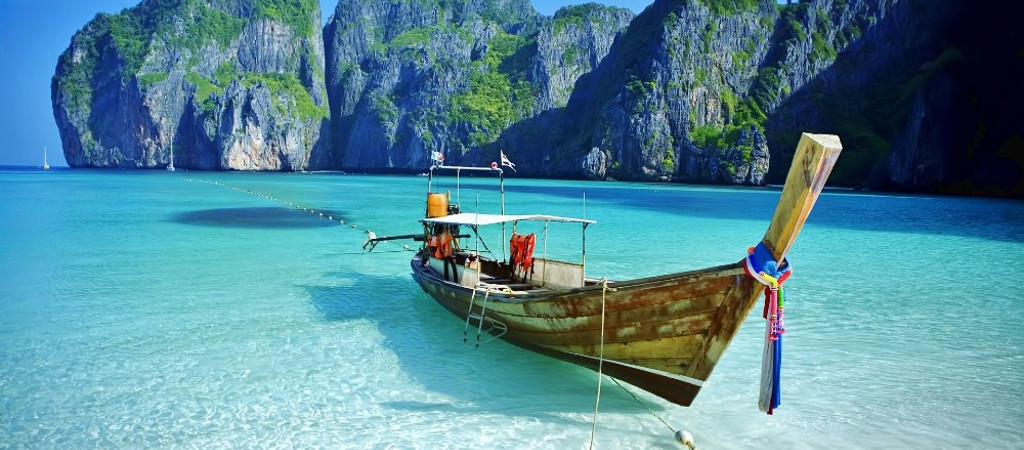 Bangkok – Central Thailand
Bangkok has so much to offer besides touristic hotspots like Khao San Road and The Grand Palace. Khao San Road can't be missed if you're a backpacker, as it's the perfect place to start your trip through Thailand. If you want to escape the crowd you can go to Co van Kessel, where you can go on several tours (I recommend the bicycle tours!) giving you a different view, behind the scenes, of this magnificent city.
Chiang Rai – Northern Thailand
Chiang Rai, located in the north of Thailand, is a place that tourists often overlook when they travel through this beautiful country. This city has diverse range of temples, languages, cuisine, art and music. One of the most beautiful things is the Wat Rong Khun, a temple like no other. Inspired by Antoni Gaudi, the mastermind behind Barcelona's Sagrada Familia, it's an all-white, futuristic marvel.
When you want to be surrounded by nature and step into the mountains and jungle, head to The Golden Triangle where you have a view of the borders of Myanmar, Laos and Thailand. Once you're there you can't leave without visiting the Doi Luang National Park with its spectacular 70 meter Tat Mok waterfall. The park is pretty untouched so you will feel like you're in the 'real' Thailand.
Trang Island hopping – Southern Thailand
If you want to enjoy the islands, like everyone else, the best thing to do is leave the big ones behind. The Trang Islands are comparatively unexplored, and you can feel the relaxed and natural vibe while being here. Some of their beaches belong to the most beautiful ones of Thailand.
Travel by longtail boat from island to island and explore the national parks and the underwater world with its wonderful fish and corals. Only the big islands have hotels and resorts, the smaller ones have cozy bungalows available for rent. There are a few islands, like Koh Libong, where you can sleep in tents.
Ao Sabai is a hidden beach in Koh Muk which is only accessible by sea. You have to take a longtail boat through a cave to actually arrive at the beach, but once you do you'll be surrounded by cliffs and palm trees, without no one around to try and sell you something.
Koh Phetra, or the 'Forgotten Island' is the best island for a daytrip, since there is no accommodation. This is also why the beaches are white and the water is crystal clear.
Traveling through Thailand
Last but not least, how should you travel Thailand? A lot of people go by plane, but, there are other ways to travel. The night train is one of the options which really gives you an amazing experience. From Bangkok you can go to every side of the country. Go to sleep on the train when you leave the city and wake up with a view of rice fields with the rising sun above.
Why people keep coming back
Thailand is a country which is very accessible for everyone. It's easy to travel there and it has beautiful hidden and unhidden places. It's completely different from the Western culture which gives you an unforgettable time. Enjoy the culture, the beaches, the weather, the food and the people!