Austria guide in French launched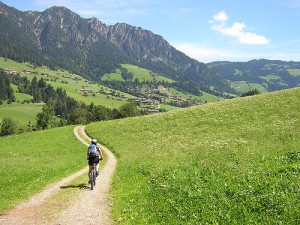 We are proud to announce the launch of our Austria guide in French. This guide aims to help our Francophone readers adapt to their new lives in Austria and find out more about the country's ins and outs. Our country guides offer information about a number of essential topics such as: visa and residence permits, telephone and Internet set-up, accommodation, jobs and many more. Austria is an interesting country, with a long history of immigration. In fact, over 730,000 of Austria's 8 million inhabitants have come from abroad. This means that when you move to Austria, you will be part of a well-established expat community.
Lancement de notre guide sur l'Autriche en français
Nous sommes fiers d'annoncer le lancement de notre guide sur l'Autriche en français. Ce guide a pour but d'aider nos lecteurs francophones à s'adapter à leur nouvelle vie en Autriche et d'apprendre plus sur la culture du pays.
Nos guides offrent des informations sur de nombreux sujets essentiels tels que: visas et permis de séjour, téléphone et Internet, logement, emploi et beaucoup d'autres. L'Autriche est un pays accueillant, ayant une longue tradition en termes d'immigration. Selon le dernier recensement du pays en 2001, des huit millions d'habitants, 9,1%, c'est à dire plus de 730 000 sont venus de l'étranger.
Profitez bien!
PS: Si vous voulez en apprendre plus sur la vie en Autriche, visitez notre communauté en ligne et intéragissez avec les expats déjà sur place.