Austria guide now available in Dutch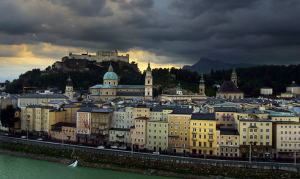 Following the launch of our Austria guide in French, we're happy to announce that the guide is now also available in Dutch.
Dutch speakers looking to move to Austria will now benefit from our complete and up-to-date country guide in their own language.
Our country guides help readers with some of the most challenging aspects of moving abroad such as finding a home and a job and how and where to learn a country's language.
Oostenrijk gids in het Nederlands gelanceerd
Na de lancering van onze Oostenrijk gids in het Frans zijn we verheugd dat deze nu ook in het Nederlands beschikbaar is.
Nederlandsprekende die op zoek zijn naar informatie over Oostenrijk zullen nu profiteren van onze gids in hun eigen taal.
Onze land gidsen helpen de lezers met een groot aantal van de meest uitdagende aspecten, zoals het vinden van een huis en een baan en hoe en waar de taal te leren.
Veel plezier!
PS: Wil je vrienden maken met andere Nederlanders die al in Oostenrijk wonen? Bezoek dan onze community!