Japan in French / Guide du Japon en Français
We are pleased to announce that the Japan guide is now available in French!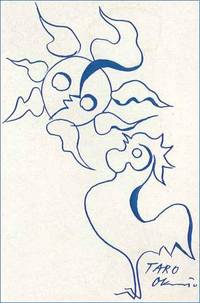 The French community has been steadily increasing in Japan, rising by more than 35% in the last decade. At the same time, the number of French tourists has nearly doubled to 150,000 per year. This relationship is even stronger on the other hand, as France is the number one destination for Japanese tourists in Europe, and third in the world.
French expatriates in Japan often admit that they are considered very highly and therefore are quickly made to feel at home. The French presence can be easily seen in Japan, with 4 bilingual schools, 60 cultural associations, over 700 companies and hundreds of thousands of French restaurants.
Le Guide du Japon pour les expatriés !
Nous sommes heureux de vous annoncer le lancement de notre guide du Japon pour les expatriés en Français !
La communauté d'expatriés Français au Japon croit régulièrement, augmentant de plus de 63% ces dix dernières années. De plus, le nombre de touristes français a presque doublé, atteignant ainsi les 150 000 par an. Cette relation est encore plus forte dans l'autre sens, comme la France est la première destination Européenne pour les touristes Japonais, et la troisième mondiale.
Le Japon est fascinant et excitant dû à sa parfaite fusion de l'est et de l'ouest, et malgré le nombre important d'expatriés anglophones, les Japonais aiment tout ce qui est Français, que ce soit nourriture, mode, art… L'impact de la culture française n'est pas perdu sur les Japonais.
Les expatriés français admettent souvant qu'ils sont particulièrement bien considérés et se sentent donc rapidement comme à la maison. La présence française est frappante au Japon, avec 4 écoles bilingues, 60 associations culturelles, plus de 700 compagnies et des centaines de milliers de restaurants français.
Si vous souhaitez rencontrer des Français au Japon, rejoignez notre communauté d'expatriés au Japon.