Costa Rica guide now available in Spanish!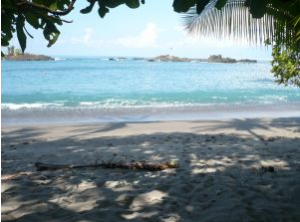 Just Landed's expat guide to Costa Rica is now available in Spanish. The guide has been updated and translated to reflect the changes in the country since our original guide was published nine years ago. Spanish speakers can now benefit from all the information in the guide, in their native language.
Costa Rica's relative stability and good standard of living is attracting more expats from neighbouring countries and further afield. It's also a top destination for medical tourists who take advantage of the relatively cheap and high quality health care system.
The guide will help you  with everything, from navigating Costa Rican visas, finding a job, renting an apartment and even enrolling in university. Make friends in our community forums before you move and use the classifieds to furnish your new home!
¡La guía de Costa Rica ya está disponible en español!
La Guía para extranjeros en Costa Rica de Just Landed ya está disponible en español. La guía se ha actualizado y traducido para reflejar los cambios en el país desde que se publicó la guía original hace nueve años. Ahora, los hispanohablantes podrán beneficiarse de toda la información de la guía en su lengua materna.
La relativa estabilidad de Costa Rica y un buen nivel de vida atraen cada vez más extranjeros de los países vecinos y de otros más lejanos. También es un destino destacado para el turismo de salud ya que los viajeros pueden beneficiarse de un sistema sanitario relativamente barato y de calidad.
La guía te ayudará con todo: navegar en el papeleo de las visas costarricense, encontrar un trabajo, alquilar un apartamento o incluso, matricularte en la universidad. Haz amigos en nuestros foros para expatriados antes de irte y usa los anuncios clasificados para amueblar tu nueva casa.
Welcome to Costa Rica! ¡Bienvenido a Costa Rica!