Expat country guide – Welcome Sri Lanka!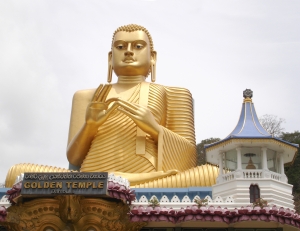 Sri Lanka is a very attractive country for expatriates, but it is difficult to find complete information and relevant and precise data to organise a long term move. Just Landed's newest country guide aims to provide all you need to know about moving to Sri Lanka.
Sri Lanka, officially the Democratic Socialist Republic of Sri Lanka, is a really popular destination for tourist activities. However, this country has a lot to offer in terms of everyday richness. As well as being a paradise island with long, sunny beaches, a tropical climate and amazing wildlife, Sri Lanka is also rich in terms of history and culture, which is internationally influenced, and consequently very diverse.
All this diversity is a characteristic of the country and is a valuable experience for expatriates who will be immersed in a vibrant culture. Sri Lanka is currently experiencing strong economic growth, which brings a lot of opportunities for foreigners. The main economic activities are tourism, tea, spices (especially cinnamon) and tobacco exporting, the textile industry and agriculture.
There are two national languages in Sri Lanka: Tamil (இலங்கை) and Sinhala ( ශ්‍රී ලංකාව), English is learned at school. English is also commonly preferred in government departments and used for official processes. So expats who speak even a little English will be able to get by and our guide offers useful resources for learning either Tamil or Sinhala.
To help facilitate your move to this country full of opportunities our Just Landed expatriate guide covers all information from visas and permits, housing and rentals to the education of your children and getting a mobile phone!
Sri Lanka is waiting for you! இலங்கை உனக்காக காத்திருக்கிறேன்!