한인 재외동포 여러분들께 / Korean launch
We are glad to announce the launch of our services for jobs, housing and classifieds in Korean. According to statistics there are 6.6 million South Korean expatriates in 150 countries, with the most popular destinations being the USA, China, Japan and Russia. Korea ranks fifth worldwide for countries with the highest percentage of expatriates; 7.5% of Koreans live abroad. We're happy to add this language and make our services more accesible to its 78 million speakers worldwide.
해외로의 진출을 생각하고 계신 한국인 여러분들께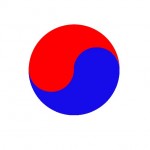 국제화 시대에 더불어 한국인의 해외로의 이동수가 나날이 증가하는 추세입니다. 통계에 따르면 한국은 전세계150여 개국에 660만의 재외동포들이 있으며 이들중 대부분은 미국, 중국, 일본 그리고 러시아 등 주변 4대국에거주하고 있습니다. 한인 재외동포수는 세계에서 5번째에 위치하며 이는 전체 한인 인구 대비 해외동포들의 7.5%를 차지합니다.
이에 발맞추어 저희 저스트랜디드는 이번에 새로이 한국어 버젼을 출시했습니다. 저희 사이트는 각 나라의 일반적인 정보뿐만 아니라, 외국에서 집구하기, 해외에서의 직업찾기, 학업 등 모든 정보등을 분류별로 제공하고 있습니다. 이제부터 한국어 서비스와 함께 보다 편리하고 쉽게 저스트 랜디드를 만나보세요!