Capture your experience abroad
Who doesn't love sharing their experience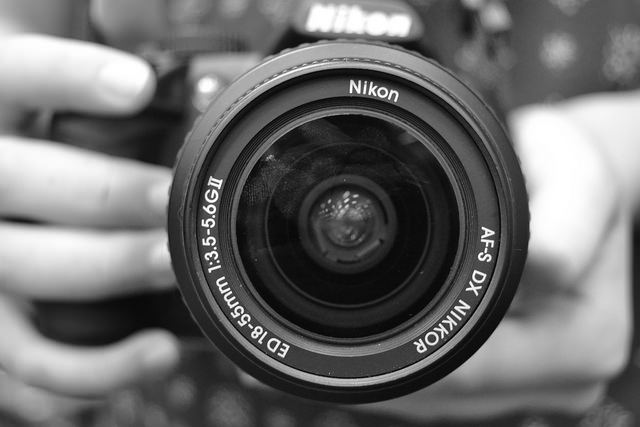 s
abroad. With Instagram, Facebook, Twitter, Tumblr and Snapchat, it's so easy to share that shot of your exotic drink on a gorgeous sandy white beach. But why is it that sometimes when you're looking back at your photos they don't recall that unique feeling associated with a place or they don't turn out to be postcard worthy?
Like the saying goes the camera doesn't make the picture, the photographer does. You don't need a fancy DSLR to wow people with your pictures, even your trusty old smartphone will do the trick. The outcome of a picture usually has to do with how the photo was taken. So here are a few tips to help you in getting that picture perfect shot!
Get to know your camera
Upgrading your camera equipment doesn't automatically mean you will have magazine worthy photos. It's more important to learn how your camera works. Learn the camera basics and practice with different settings of your camera. Even the camera on your smartphone offers several setting options such as aperture. Basically, aperture is the reason your background is or isn't in focus. With aperture you can control how much light you let into your camera. A wide aperture (allowing a lot of light into the lens) produces a smaller depth of field meaning the background is out of focus or blurry. It allows a subject to stand out. A small aperture produces a deeper depth of field (less light is let into the lens), meaning the background will be much sharper.
If you know how to use different settings, it can make a world of a difference. Also don't take too much gear with you as you don't want to drag along a heavy bag filled with camera lenses that you're probably not going to use anyway. Ask yourself what kind of photographs you want to take.
Landscape photography: for this type of photography you could take a wide-angle zoom lens with you. Wide angle lenses give you the ability to capture beautiful vistas and allow you to move in close.
Street photography: are you planning on shooting street scenes and details, you could consider taking a 50 mm or 85 mm lens. When you are out shooting with a 50 mm lens, what you see is what you get. It gives the most natural looking photos. Moreover, it's small and light.
Take a different approach
When you find yourself somewhere touristy it can be difficult to avoid the somewhat cliché photo of a recognizable landmark. Often people try to capture everything at once. But, who says you need to photograph the entire thing from one angle? To make your photograph more interesting and original, try different angles and perspectives. Shoot straight up, lie on the ground, shoot diagonally, capture a detail, whatever you feel like doing. This is a picture of the Palacio Real in Madrid. While the gorgeous palace is certainly worth capturing in its entirety, it was almost impossible for me to capture it all in one shot. Most people try to avoid capturing gates and other things that are blocking the view of a landmark. I, however, thought the palace's gates were worth capturing and would make an interesting photograph.  
It's all in the detail

What I love about exploring a new country or city is coming across details that are totally different to my life at home. This can be street signs, flowers, fruit, lamp posts, an architectural detail, basically anything that captures your eye. In Spain, I just love the balconies and colours of the houses which are different to the brick houses in the Netherlands. Looking out for these differences will not only help you to notice your surroundings, but also to appreciate the details that you may have missed otherwise.

Patience and Composition
Don't rush yourself into taking a photo. With a quick snap you're usually guaranteed to have someone's arm or half a building in your photo. Also, while you are composing your photo something interesting may come up such as a cyclist that could turn the shot into something special. Lighting is another thing to consider when taking a picture. The best times of day to take photos are at sunrise or sunset when the light is softer and warmer.

While composing your picture consider the rule of thirds. Imagine breaking an image into three equal parts either vertically, horizontally or both. The goal is to place key compositional elements into those thirds. Most cameras allow you to enable a grid over the preview screen, making it easier for you to visualise the outcome.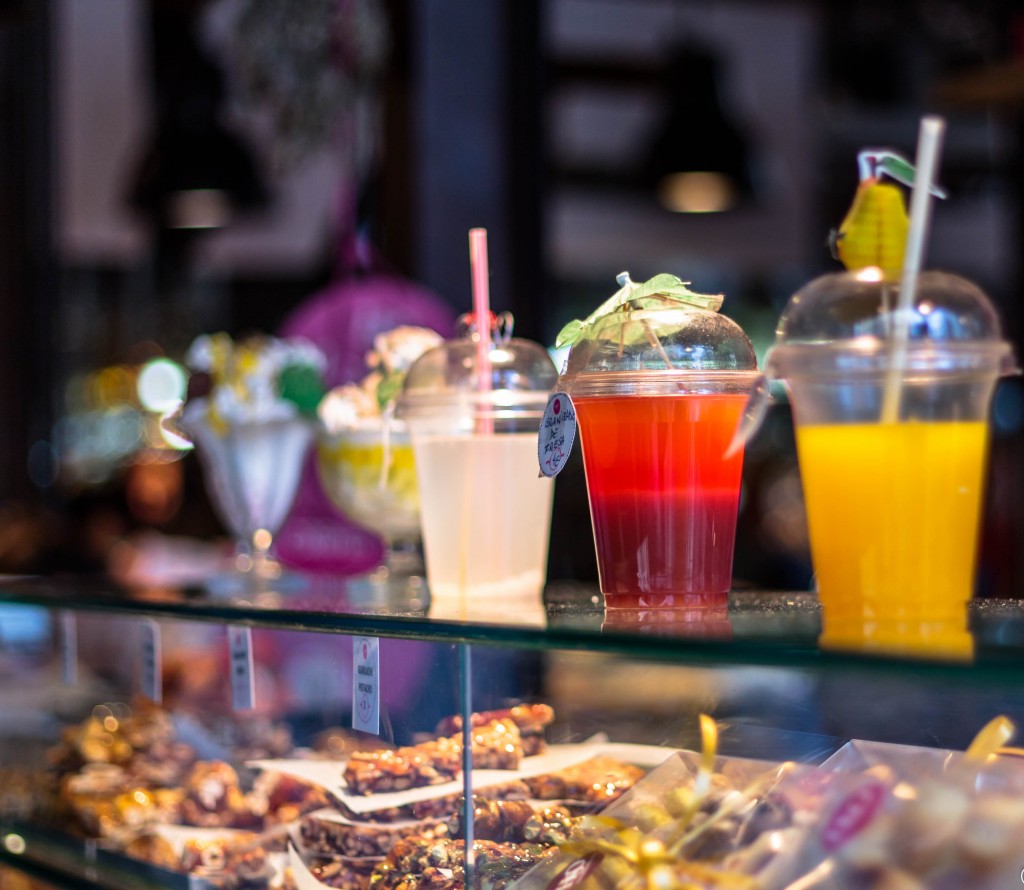 Placing your subject on the intersecting points will naturally draw the viewer's eye to it; in this image, for example, your eye is immediately drawn to the juices. I focused on one of the juices and used a wide aperture to let as much light into my lens because it was dark inside. The wide aperture produced the blurry background. While composing your picture think about the different elements in the foreground, midground, and background of the shot. To give the scene depth capture something in the foreground. Also framing a picture with natural objects around the point of interest of your shot helps in attracting the viewer's eye to the subject. When I was composing the second photograph, I used the ruins of a theatre to frame my shot of Etna.
Think about the overall story   

A picture is worth a thousands words. Try capturing the character or feeling of a place by focusing on the features that makes the subject unique. You can do this by focusing on certain details, photographing locals or playing with the lighting to set a mood. I wanted to show the vastness of Mount Etna and it's edgy, raw feel so instead of photographing only the mountain in its entirety, I decided to leave the two individuals in the picture. To really emphasise the sense of solitude and invoke the mood, I made the photograph black and white.

Final thoughts
Don't let your experience abroad be ruined by spending too much time behind the camera trying to get as many shots as possible. Put down your camera once in awhile, leave your phone in your pocket and enjoy the moment.
Are you a budding expat photographer? We want to see your beautiful images! Post them on our weekly #pictureoftheweek feature and your image may be selected as our favourite.
[Images: Flickr: Frederieke Bloo]