Earthbound travels of a penniless man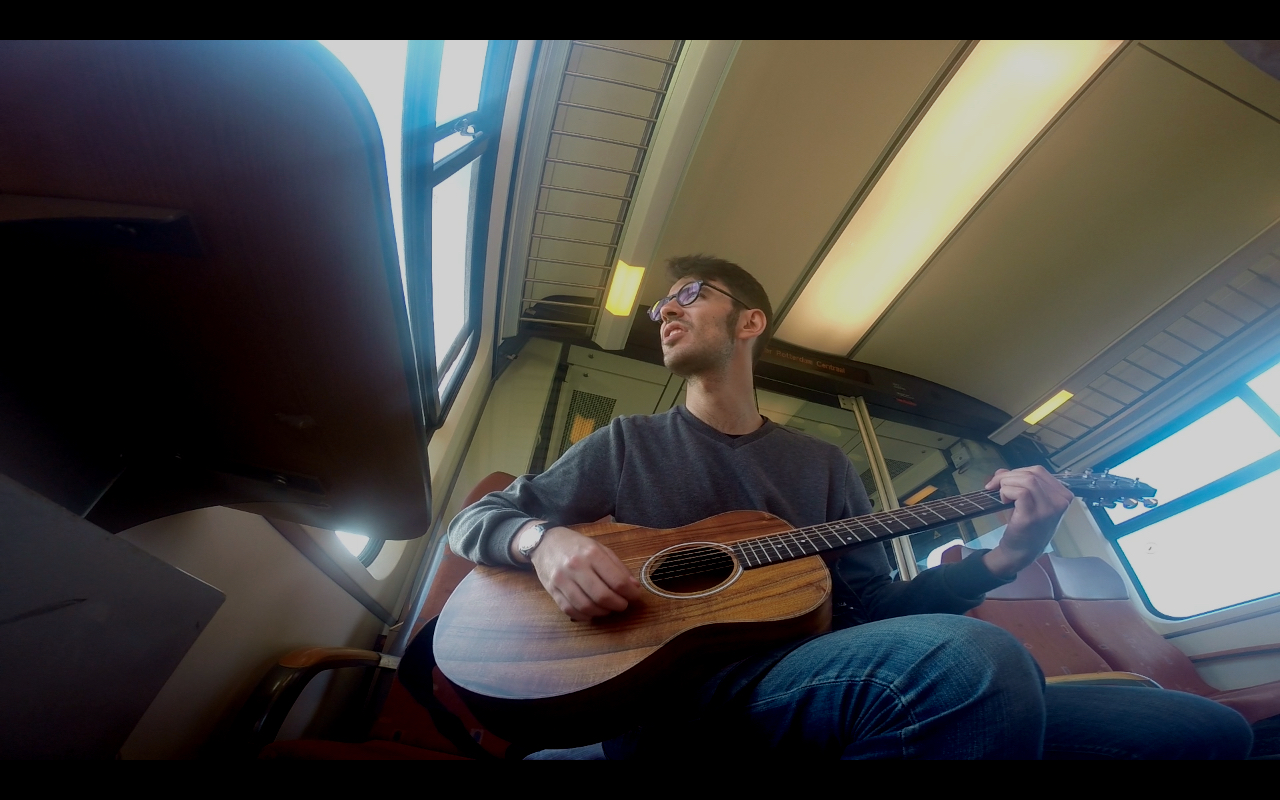 Now, here's a little story I think that most people can relate to, let me set the scene: it was July 2015 and I had to flee London ASAP. I was not in a position where I could afford a flight ticket, especially since I couldn't find anything cheaper than 180€. "I won't take the plane, then," I thought; "you're crazy," people said, but I knew I could find a way.
In the end I used five different forms of transportation and finally reached the Italian border on a bus from France, after spending a short time in the Netherlands.
"Though this be madness, yet there is method in't," said Shakespeare's Polonius; indeed, let me share with you what I learned.
The freedom of sailing towards the mainland
The first thing I needed to do was make it to the mainland, and what better way to travel than by ferry. The easiest option for me was to take the ferry from Harwich to Rotterdam, and my ticket cost a mere 35 GBP. I would recommend this to any Londoner wanting to escape the island, even for a short weekend break.
You are likely going to have an early start in order to catch the first train of the day from Liverpool Street Station to Harwich. Despite the fatigue, the reflections that bounce of the huge ferry making the water below sparkle is enough to make you feel giddy, and you realise it was worth it.

The best thing I remember about that journey was the tranquility. When boarding the giant white boat, you don't have to queue for hours and no one bothers you while you wait, trying to land you with lottery tickets, stale sandwiches and so on.
You don't have to wait with baited breath while your luggage is placed on the weighing scale,
no additional fees to pay if your luggage is slightly heavier than allowed. I was greeted by a Dutchman, dressed in white, asking me whether I wanted to lock my guitar so that it wasn't stolen: no thanks, I replied. He nodded quietly, then walked away.
A few hours later we made our appearance in the Hook of Holland port.
The railway is Europe's nervous system
The quiet, muffled noise a train produces, hindered by your headphones, the smell of grass when the it stops at some unknown countryside station, are among the best moments a backpacker can experience.
With so many fantastic railway routes slicing their way through the countryside, it's arguably one of the most mesmerising ways to travel and watch the world go by.
There's the added bonus that you don't have to pay for extra luggage, and people are generally more relaxed. I'm sure someone remembers me playing "Visions of Johanna" on the train from Delft to Amsterdam; do that on a plane, if you dare.
Hitchhiking: there's an art to making friends on the way
Hitchhiking is all the rage these days, new apps and websites have made car sharing so much easier, especially when travelling across a foreign country. It's a safe and cheap way to travel so long as you check your driver's identity.
I am not talking about that sort of hitch-hiking, though. I still long for the "good ol' days" when you could just flip your thumb and hope that someone would take pity on you. If everything turns out alright, you may end up having a very interesting conversation with a complete stranger, and the best thing is, the journey is free!
"A journey is best measured in friends, rather than miles," wrote Tim Cahill. I was actually glad that buses seldom passed me in the wonderful region of French Touraine, as it gave me the best excuse to stay out enjoying the famous Loire Chateaux before closing time. So I used to stay out and hope that some good samaritan would then take me home: you have to risk it, to get the biscuit.
Buses: the last-minute lifesaver
Buses are good choice for those wanting to save some money. They are also a great choice for those of you, like myself who tend to do things rather last minute. I managed to buy my bus ticket from Amsterdam to Paris, a few hours before departure for only 15€! The same goes for my subsequent trips from Paris to Tours, and then to Lyon: costing on average 10€.
On the way to Paris, my bus passed near the Somme river, a silent shrine dedicated to all those who fell during WWI. This is what an earthbound travel is about: it's not the destination, it's the journey.
"No one can enslave a walking man"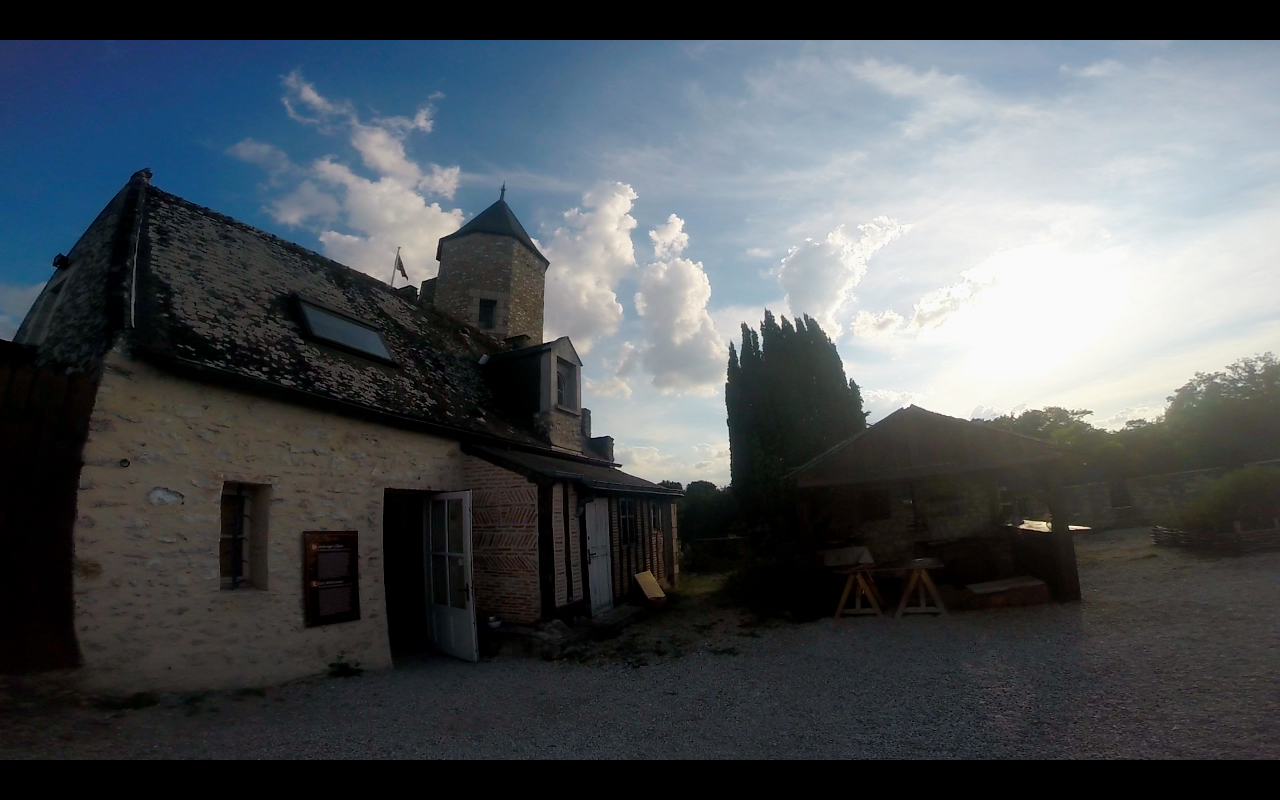 Someone once said that walking is the only means of transportation that implies an act of blind faith: you lose balance at every step. I believe the beauty of walking through a foreign country, trying to navigate and interpret the foreign signs, the enchantment of stopping in a bookshop, flicking through the pages of a novel, wondering what intrigues take place in there, are the reasons for people to move.
Beauty, unfortunately like the devil, lies in details. In the open air, where men and women walk, there is a whole world to discover.
Nobody takes the same trip twice because you can never relive the same moments again. Whether travelling by plane would have improved your initial adventure or not, is unlikely; seeing things from too high a perspective blurs what the journey is all about. Flying too high means you lose sight of what is real.
I was left with my legs, my bruises, my missed trains and yet the memories shine brighter than any physical mark. It's all about seeing the positive in any situation: I remember being jolted awake one night on an endless train journey that appeared to never want to reach its destination, despite this rude awakening, I was given the opportunity to finish a wonderful book.
Flying allows you to travel fast, but every other means reveal how much there is to discover. Plus, nothing worth experiencing is ever that easy.
[Images by Edoardo Giambuzzi]