Expat guide to Japan launched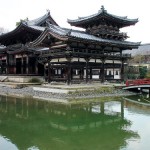 We´re pleased to announce the launch of our Japan expatriate guide. It includes information on visas, work, housing, health, and more, making it the perfect resource to answer your Japan-related questions.
There are around 2 million expats living in Japan. 75% of these are from nearby Asian countries, but large North and South American communities have also developed. Though Japan´s cost of living is notoriously high, its unique culture and technology-driven economy make it a popular destination for foreign tourists and expat workers alike. Once isolated from the world by government policy and cultural tradition, Japan continues to open itself to foreign residents more and more with each passing year. Many of these eventually choose to pursue permanent residency, or even Japanese citizenship.
Japan is undoubtedly nothing like your home country, and our expat guide will help you organize your move. If you have more questions or want to meet other expatriates living in Japan, visit out our Japan community!