USA guide in Dutch / VS gids in het Nederlands
We are very delighted to announce the launch of our USA guide in Dutch. In this guide you will find lots of information on visas, housing, healthcare, telephone services and everything else you need to know when moving to the US.
The USA is one of the world's most ethnically diverse and multicultural nation, with over 309 million people living there. For Dutch and Belgian expatriates,  the USA is the second popular destination after Europe . Nearly 10% of the Belgian emigrants live over there.
VS gids in het Nederlands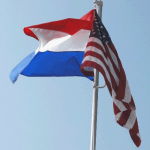 Met grote vreugde kunnen we de lancering aankondigen van de VS gids in het Nederlands. In deze gids zal je veel informatie vinden over visums, accommodatie, ziekenzorg, telefonie, etc.
In de VS kan men de meest diverse nationaliteiten vinden ter wereld en heeft een bevolking van meer dan 309 miljoen mensen. De VS is ook de tweede populairste bestemming na Europa voor Nederlandse expats. Ongeveer 10% van de Belgische emigranten wonen er.
Vele mensen aanzien de VS als het land waar al je dromen uitkomen. Als je succesvol bent kan je veel verdienen in grote onderneming. Het systeem van de ziekenzorg is echter niet zo goed als dat in Europa. Enkel de rijken kunnen medische behandeling permitteren en vele mensen hebben een verzekering nodig.
Verder heb je het gepaste visum nodig om te werken of te studeren in de VS. Men raad aan om dit op voorhand aan te vragen, aangezien dit proces lang duurt. Lees de rubriek visums voor nadere informatie.