Country of the month: Brazil
Colours, culture, caipirinhas – Carnival is in full swing!
Rio de Janeiro sets hearts pumping with the sight and sound of Samba – Carnival must be here!
There is nowhere else to be in February, especially not right now. Not only is it the midst of summer, it is also the cultural and party event of the year! Brazilians know how to put on a show, and this is certainly what they will be doing in Rio de Janeiro right now. From Friday 13th until Mardi Gras on the 17th, Rio will be revelling in colour, excitement, passion and spirit.
The Rio Carnival is one of the biggest in the world, you really haven't seen a carnival until you've seen Rio!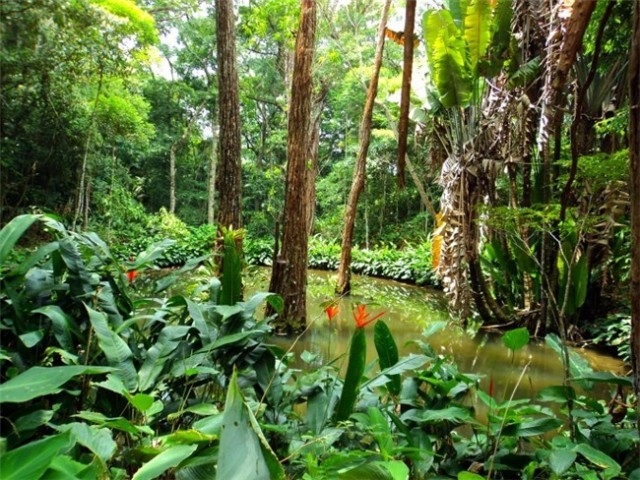 The Rio Carnival need to know (and go)
Things kick off following the coronation ceremony on the Friday evening. King Momo, or 'The Fat King' is crowned by the city's mayor and given the key to the city. Seen as a Greek god of drink and excess, once the key is given, King Momo then insists that the wild celebrations get under way and that drunken debauchery and dancing ensues over the following days. He is there to keep a watchful eye on the party and ensure that the atmosphere is always electric and exciting.
So many events are squeezed into the five days, there is always something to do. The biggest event of the carnival, the Samba Parade lasts from the Sunday to the Monday, it is hosted in the Sambodromo stadium and watched by 75,000 spectators. Tickets may sell out quickly, so it is a good idea to get them in advance., this is the must see parade so you don't want to miss it! It does require stamina however so be prepared for a long night: people have been known to take napping equipment (pop up mattresses etc) in order to enjoy the parades in their entirety, with maybe a quick 30 minute snooze every so often!
If you can't manage to get tickets for the coveted Samba Parade, there are preliminary parades on the Friday and Saturday and if you're not samba'd out by the end of carnival, there is always the Champions' Parade on Saturday 21st!
You can go to the ball!
Actually, you can go to several. The grandest ball is The Magic Ball which takes place in the Copacabana Palace Hotel and is incredible in its grandeur. If attending this ball, ensure your costume is fairly impressive, lazy,last-minute attire isn't acceptable here! There are many other balls over carnival: the Scala Balls (which includes a Beer Ball!), the Tuesday evening's Gay Gala Ball and The Marvellous City Ball.
Take to the streets
The street parties, or blocos, are what really makes Rio revered for its carnival. These parties last for the duration of carnival, from before the crowning on the Friday right through to the last drum beat on the Tuesday. The place to be is either on the Praça Floriano square at Cinelândia. Due to a difficult economic year, many private investors will not be giving as much funding to the blocos as they typically do. Where the scale of them is reported to not be as large, the atmosphere and spirit will be plentiful.
Taking part in a Rio Carnival parade
Did you know that you can also take part in a parade? Watching the Rio Carnival Parade is already something you will not easily forget, but actually participating in one is a once-in-a-lifetime experience. Many beautiful costumes are available online and when you buy one it is automatically your ticket to the parade. Make sure you order it in time as the costume producers have thousands of costumes to tailor-make in a very short period of time. Another good thing is that for joining in the parade: there is no need to know samba or to attend rehearsals. However, costumes are expensive, so make sure you start saving money in time.
Food & Drink – succulent exotic super fruits to mouthwatering meats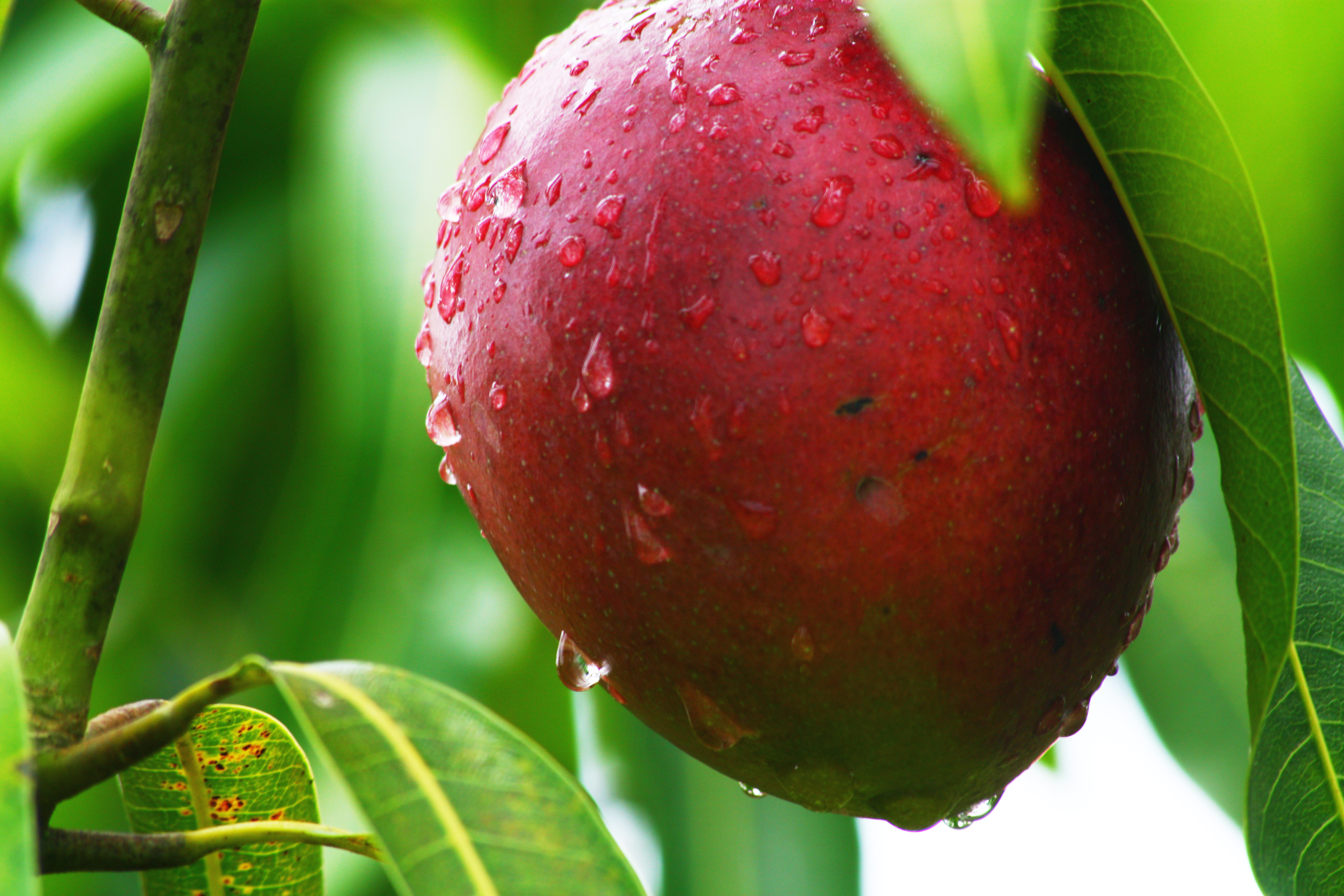 Brazilians know how to eat and when it comes to carnival, things don't really change on that front. The variety of fruit on offer during the summer months is every bit as colourful and sumptuous as the carnival itself, try the acai berry or the cariocas, in cocktails or for some much needed superfood energy! The Brazilian barbecue (barbacoa) is world famous, and rightly so: meat can be found during carnival on skewers or fresh off the grill. Feijoada is a staple pork dish in Brazil and is impossible to avoid. It's so wholesome and heavy that it makes for the perfect post-parade meal!
Of course, it is carnival and that means the caipirinhas will be flowing! Brazil's most popular cocktail really defines the spirit of carnival. Following all that Samba and summer sunshine, sipping on a Stout Acai will offer a welcome refreshment, it has also been voted as the best beer in Brazil.
Safety first
Brazil is a hub of passion and hormones during carnival. In a push to promote safe sex, the Brazilian government has plans to distribute as many as 70 million condoms nationwide. There has also been talk of the government creating fake Tinder accounts to lure people under the guise of unsafe sex, only to then be sent a message detailing the importance of protection. Tinder have openly condemned such plans as a breach of user guidelines, yet the government may still go ahead in their move against STIs.
Some facts about Carnival 2015
The dancing will mostly be performed by 'Samba schools' all from different neighbourhoods within Rio, there are over 200 of them!

Outfits and preparation of the Samba schools can reach up to a total of £3 million

An estimated 2 million people will be on the streets each day during carnival

70 million condoms are being distributed nationwide

It is thought it will generate around £570 million

It's basically one big 'Fat-Day' or 'Pancake Day', as it is It is celebrated the week before Lent, and ends on Mardi Gras. So all the partying is out their system for Lenten fasts!

Five alternative thing to do in Rio besides carnival
If you are getting sick of samba and want to take advantage of your visit to Brazil, then take in some of Rio's sights! If you do decide to do something else rather than watching the parades during carnival, make sure to check the availability of the tours as some of them will be closed during these days!
1.   The famous Christ the Redeemer statue
Cristo Redentor is definitely a must-see for everyone visiting Rio. The statue is built in 1931 is 38 meters high. It is accessible by rack rail or car and will take you about 20 minutes. After this, you will have to walk 222 more stairs. Luckily however, they recently installed a couple of lifts.
2.   Sugar Loaf mountain
This beautiful mountain is a monolithic granite and quartz mountain that rises straight from the water edge around Rio. You can take the glass-walled cable car to enjoy the view. For more information on the Bondihno to Pão de Açúzar, go to the website.
3.   Visit the favelas

Many of Rio's best samba schools come from its favelas. Rocinha and Vila Canoas are two of the most famous ones and by taking a safe and educational tour, you will gain a greater insight on the diversity and social realities of Brazil.
4.   Take a walk through the Tijuca forest
This hand-planted rainforest in Rio is claimed to be the largest urban forest in the world covering 32 km2. You can go on a jeep tour with a guided hike, with the chance of spotting monkeys, birds and even sloths.
5.   Copacabana Beach
A must-see and tourist hub in Rio. During the day the beach is packed with people from all over the world, at night they all go to the clubsand bars at Copacabana. The fireworks at New Years Eve attract around two million people every year and carnival is just as impressive.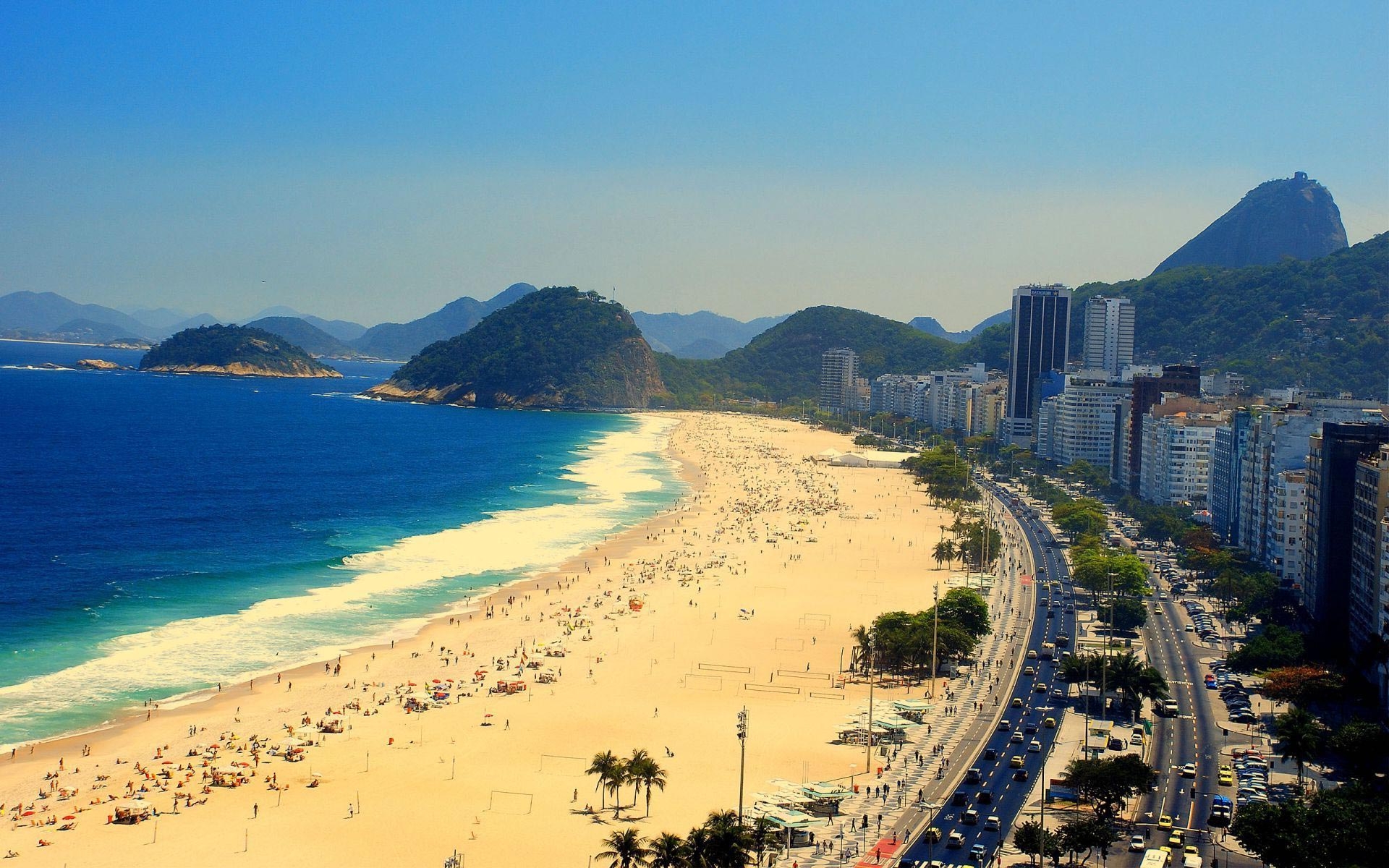 Further along the coast from Copacabana is Ipanema Beach, and it is worth making the effort to go and see it too! It is known for its social life and elegant development – and it is also listed as one of the the sexiest beaches in the world! it is cleaner and not as busy as its neighbour Copacabana, although during Carnival you should still get there a little early to get a sunbathing spot on the sand. You can watch the beautiful sunset, in summer people often applaud it, or play some beach football with the locals.
It is advised to not bring any valuables to the beach due to a rise in recent thefts. The police have deployed a larger amount of officers to patrol the beaches during the weekends.
If you are more into lesser known, more hidden and therefore less touristy beaches, have a look at the alternatives.
Brazil has so much to offer, not only is it one of the fastest growing economies in the world, it is also one of the most forward thinking and culturally rich. I came here to visit in 2013, fell in love with the country and its people and since then, have never had the urge to go back to the UK.

Rio Carnival epitomises everything that makes Brazil the country it is: colourful, inspiring, loud, inviting, fun…and so much more. If you wish to be part of this atmosphere and spirit, you should check out the Brazil Country Guide on the Just Landed website to find out everything you need to know about moving to this wonderful place!